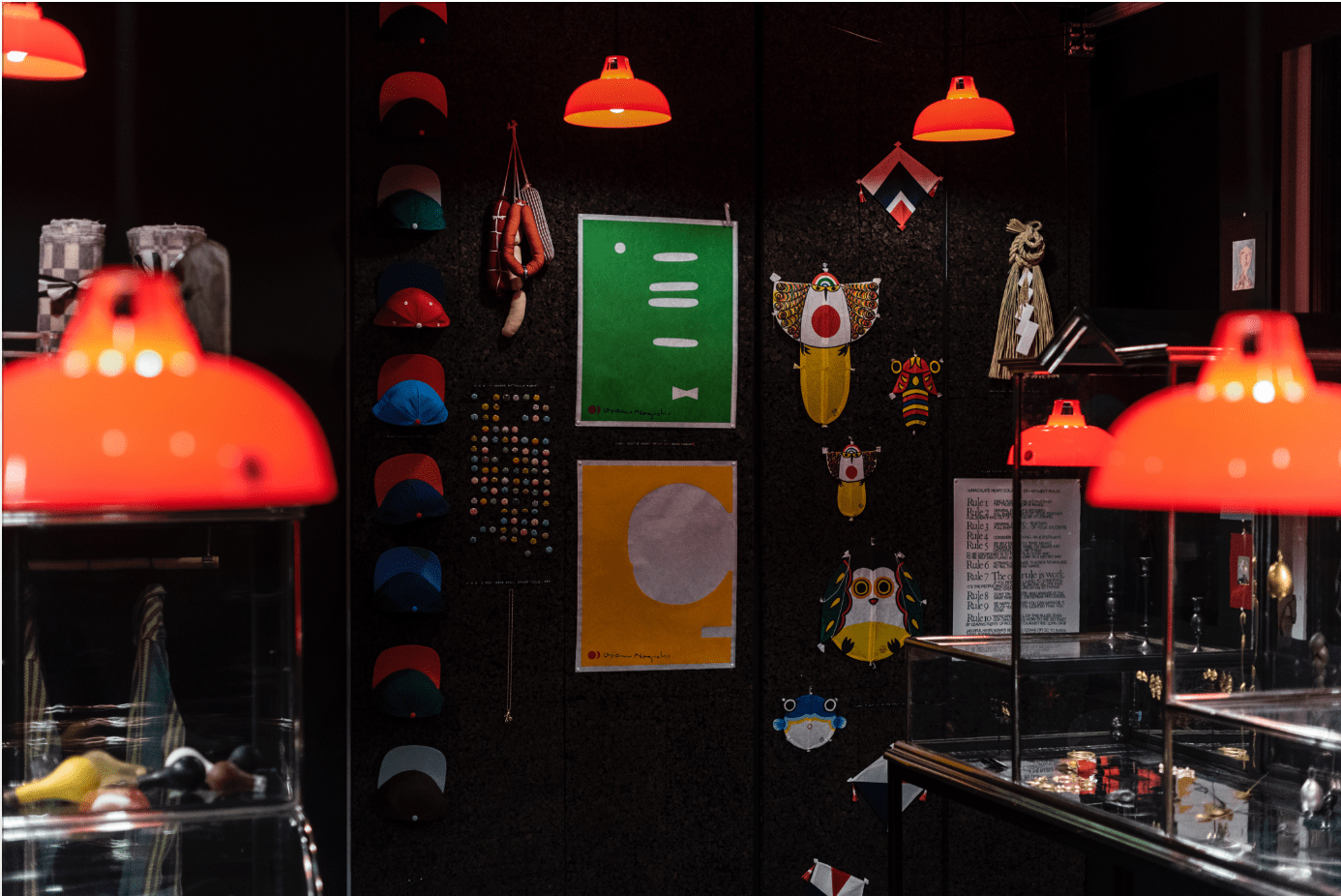 Tinkering with a wall display of traditional Japanese fighting kites on a recent afternoon at the Aspen Art Museum, the artist Jonathan Berger struck upon why he wanted to take over the museum's store for a year and how he felt this unusual art installation/retail shop could meaningfully touch people.
"A lot of what I'm interested in is that a museum is all about not being able to have stuff," Berger explained. "I want somebody who does not have a lot of money to be able to walk in here and walk away with something that is extraordinarily special. Maybe you get something that costs just a little bit of money, where the currency is magic."
Berger hunted the world over to make his dream shop, mining deadstock supplies, artist estates, friends' collections and favored gift shops. As he opened to the public, thousands of items — from oddball knick-knacks to fine art and antiquities — remained piled high in an adjacent gallery that didn't make it into the opening iteration of the shop, where more than 350 items are now on sale. Known simply as The Store and lit by natural sun and by red-shaded lamps, its walls are painted black, some covered in cork board for displays, with items on shelves, in glass cases and — watch your step — displayed on the floor.
Read full article at aspentimes.com