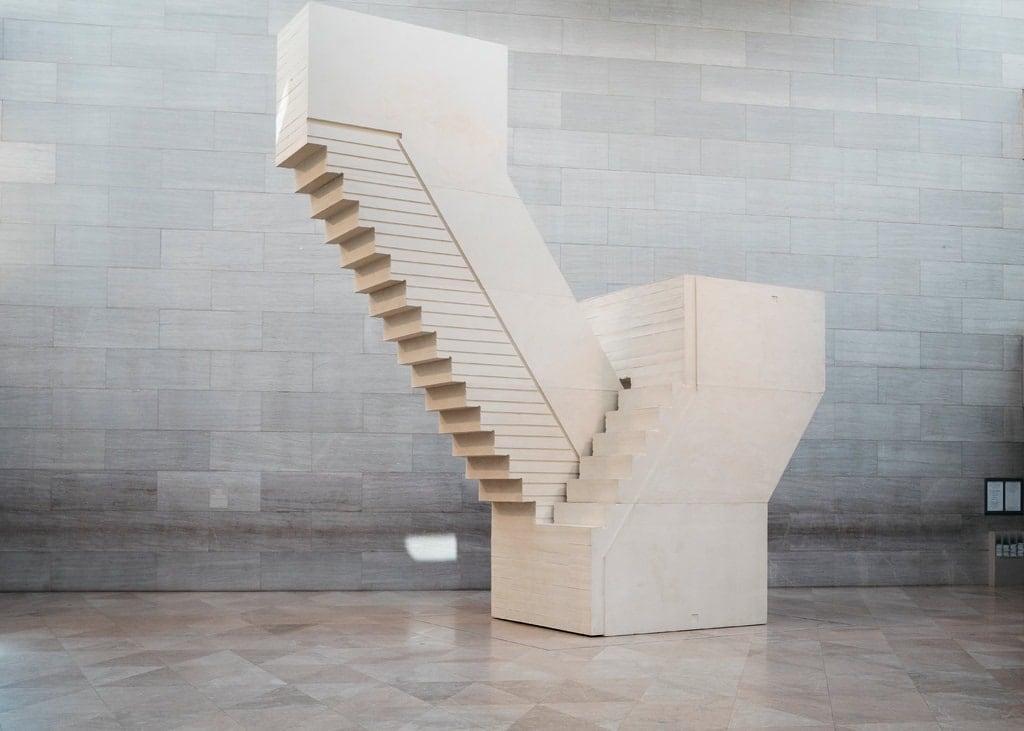 WASHINGTON — Some artists have careers that take juddering turns, with early works giving no hint of later, sudden shifts in style: El Greco or Turner, Frank Stella or Philip Guston. Then there are artists — and it's no vice — who stay the course. They find a style or principle early on, and, like Voltaire's Candide, they cultivate their garden, over decades. They devote themselves to a single color, like Robert Ryman and white, or a single subject, like On Kawara and dates, and in the studio each day they make artworks that are always in concert but never the same.
Since the late 1980s, the British sculptor Rachel Whiteread has held firm to one of the clearest and most poetic techniques in contemporary art: taking an everyday item, an architectural volume, even an entire house, and casting the spaces they occupy rather than the objects themselves.
In the traditional lost-wax casting process, a sculptor makes a form of plaster or clay, shapes a mold around it, then fills the mold with liquefied metal, once or multiple times. For Ms. Whiteread, objects and spaces are themselves the molds — and are often destroyed in the creation of her ghostly negatives. The air around a large Victorian tub becomes a coffin of vermilion rubber; the voids beneath chairs cohere into colored resin, which the artist arrays like large gummi candies. A bath, a cardboard box, the books of a lost library: These are the molds for Ms. Whiteread's sculptures, mute and mummified.
Read full article at nytimes.com