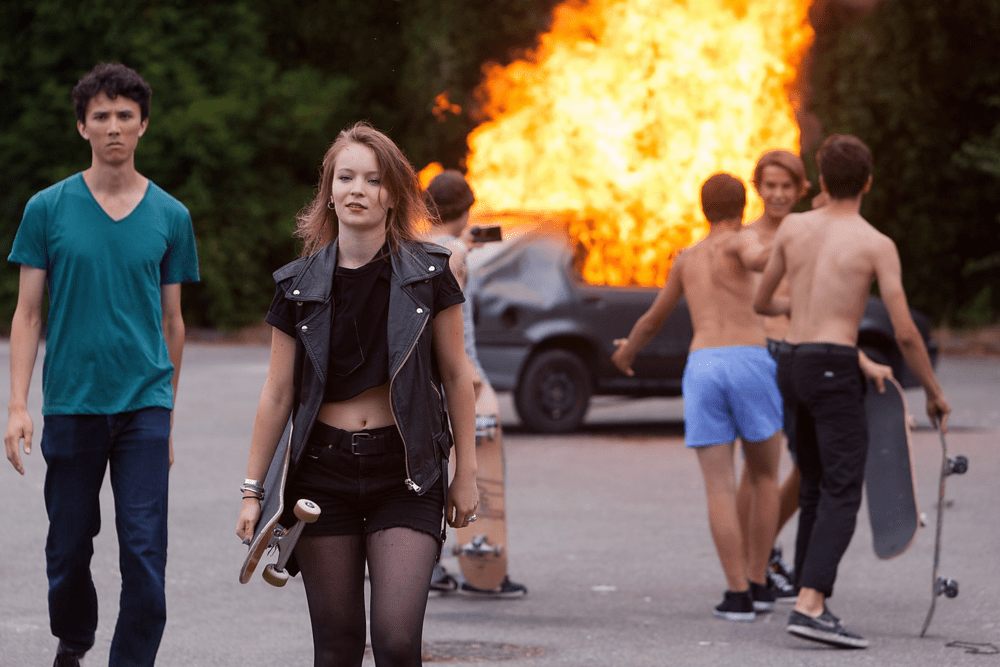 "Are you down with Larry Clark?" this magazine wrote in 2002, by way of prelude to a discussion of Ken Park that underlined the particularly divisive nature of Clark's art and personality. This was around the time that then-59-year-old Clark was in the news for dealing a decisive beat-down to Hamish McAlpine, head of the film's U.K. distributor.
More recently, Clark has kept a low profile—though a spat with art collector Peter Brant did crack Page Six in 2013—but this is about to change. Clark's Marfa Girl opens in New York on March 27, his first feature to appear in theaters since 2005's Wassup Rockers, and its follow-up is waiting in the wings. This would be the Paris-set The Smell of Us, which recently screened at the Film Society of Lincoln Center as part of Film Comment Selects, and now awaits a sufficiently dauntless American distributor. (Ken Park, it should be noted, never did get one.)
Clark (born 1943) first made his name as a photographer, a trade that he learned by accompanying his portrait-photographer mother on door-to-door trips around his hometown of Tulsa, Oklahoma. As a teenager, camera buff Clark became addicted to amphetamines, and photographed his circle of fellow addicts in their middle-American dead-end purgatory. This biography in images, taken between 1962 and 1971, became his first book, Tulsa. More than 20 years later, Clark would make his feature-filmmaking debut with another document of heedless, in-the-moment youth, 1995's Kids, starring the teenaged skaters who then congregated around Washington Square Park.
The Smell of Us returns to the skate-punk milieu, though in a radically different context. From a script co-credited to Clark and a young French poet named Mathieu Landais, the film looks at the comings and goings of a clique of skaters who convene around the Musée d'Art Moderne de la Ville de Paris. Their numbers include Math and J.P. (Lukas Ionesco and Hugo Behar-Thinières), Paris skate-rats who sell their asses for a few Euros using an online service; Pacman (Théo Cholbi), a bully; Marie (Diane Rouxel), Pacman's posh fashion-plate girlfriend; and Toff (Terin Maxime), the unofficial archivist of the group, who documents their skate jumps and sexual exploits. There is also a haggard hobo, Rockstar, played by Clark himself in one of the two roles that he takes on, and a troubadour played by Bully star Michael Pitt who, along with reVolt, a band fronted by Wassup Rockers star Jonathan Velasquez, provides the soundtrack.
It is, in form, the most out-there, elliptical film that Clark has ever made—an approach demanded by the contingencies of the production, as he revealed in the course of an interview last week. He was in Paris when I spoke to him via Skype about his present, past, and future projects, and was fighting fit.
Read full article at filmcomment.com