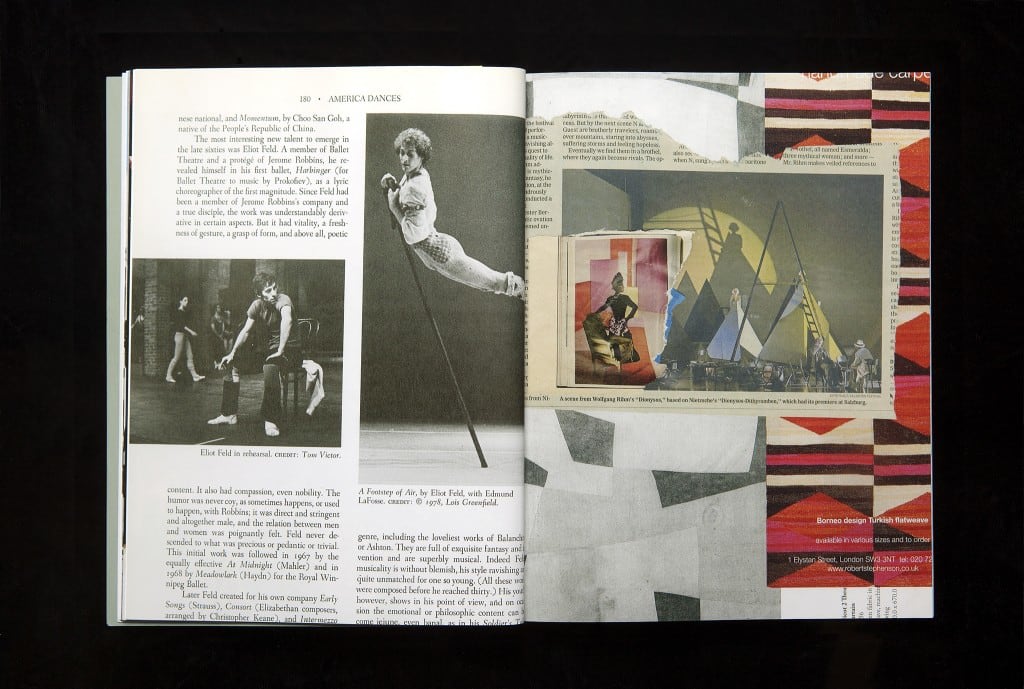 In Studio Sessions, our ongoing web series, the 15 artists in the Walker-organized exhibition Painter Painter respond to an open-ended query about their practices. In this edition, New York–based artist Sarah Crowner discusses the spreads in her recent artist book, Format, published by Primary Information.
Primary Information is a nonprofit run by James Hoff and Miriam Katzeff. Its mission has been to reprint and make available books that aren't accessible to a wide audience today. Kids today might now know about Avalanche magazine or the Great Bear Pamphlets or Lee Lozano's sketches because of Primary Information's efforts. They've just started working with contemporary artists as well. Their mission is to get the books out to the public as cheaply as possible, so the cost is quite low—they're not fancy monographs.
They invited me to do a project about a year ago, and we've been working on it since then. What's really great is to be able to synthesize your ideas into a book format. It's helped me think about painting. It's become reference material, in a way. I like the idea that if anyone is interested in my painting, I can hand them this book and they might understand without me rambling on for hours about it. This explains in visual terms, rather than words, what my practice is about.
One of the things I am interested in is how painting can engage the body. I have a highly physical way of creating paintings. The way I make paintings involves a lot of stretching, a lot of muscle, a lot of "body"–cutting, taking apart, dealing with the material. I think of painting as a collection of mediums, which might be oil paint, and also linen and canvas and different kinds of cloths. The way I construct something is to make a collection of materials that engage each other physically rather than making an image that is flat.
The title of the book is Format. It's about the format of the book itself, but also form and formalism. A lot of the way these pages are laid out is thinking about repeating forms from everyday life, and forms from painting's history. Building the forms together, and making a narrative with shapes.
For the last few years, I've kept a studio wall where I collect references and source material. Everything from a scraps of particular colors that I found in a fabric store, pages from art magazines, posters, or a postcard someone sent me from home that is really weird and has interesting visual elements. Maybe a Xeroxed copy of a drawing I've kept in my wallet for months.
Read full article at walkerart.org