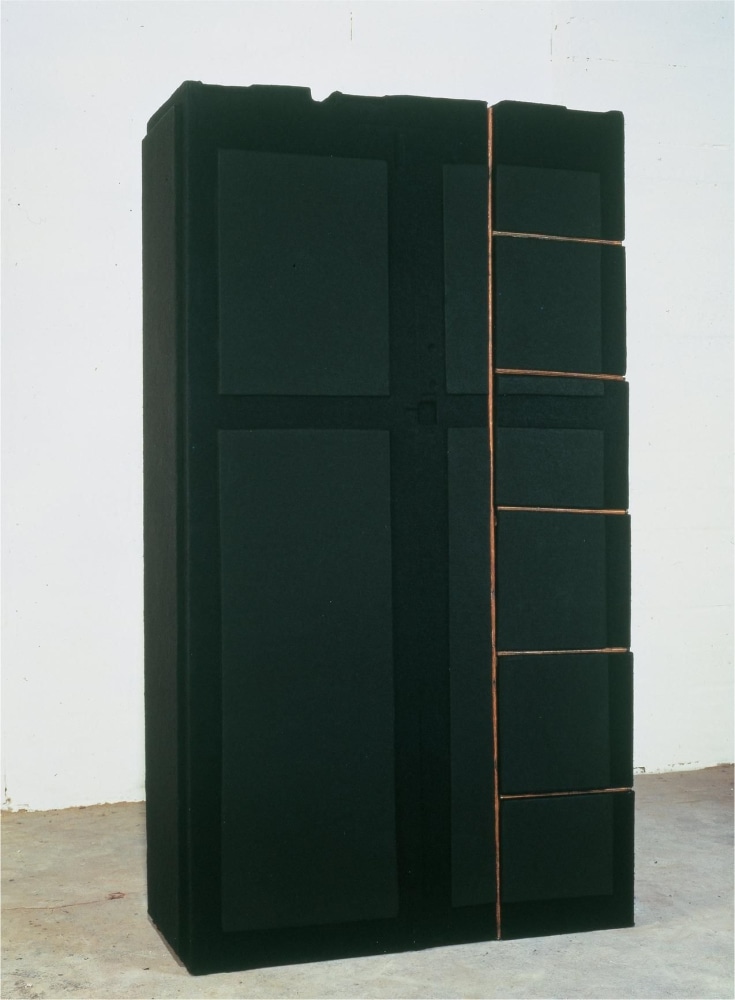 'Greatest living British artist" is among the most abused accolades in art criticism. The one person who deserves it is sculptor Rachel Whiteread, now the subject of a retrospective at the National Gallery of Art.
"Rachel Whiteread," which travels to the Saint Louis Art Museum after Washington, was jointly organized by the Gallery's Molly Donovan and Ann Gallagher of Tate Britain, where it began its international tour last fall. It features some 100 sculptures and drawings. The list includes "Closet" (1988), a plaster cast of the interior space of a wardrobe wrapped in black felt to evoke the artist's childhood habit of hiding in closets, and the 1995 model for her acclaimed "Holocaust Memorial" (2000) in Vienna's Judenplatz.
Generationally, Ms. Whiteread (b. 1963) is one of the Young British Artists, seen here in the notorious "Sensation" exhibition in 1999. Temperamentally, however, she couldn't be more different from that group, lacking for example the drive-by irony of a Damien Hirst. Ms. Whiteread is old school: Her art expresses something personal and deeply felt.
Read full article at wsj.com