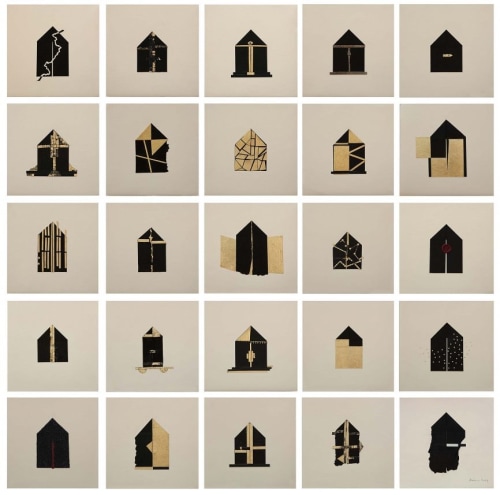 The world renowned artist Zarina Hashmi, who preferred to be identified only by her first name, was the youngest among five siblings and was born in the humble town of Aligarh. She completed her graduation in Bachelor of Science (1958) in Mathematics and Statistics at the Aligarh Muslim University. Little could her professors or family member ever fathom that the young Zarina who was well on her way to learning about the sciences, would one day become an iconic name in the field of art. Today on the birthday of the late printmaker and sculptor, we delve deep into the convention-defying polymath's life and works, that spoke of distant cultures and her love for her homeland.
Zarina, the printmaker and international abstractionist who was at her career's zenith, used to jokingly say she lived a life in translation. Urdu was her catalyst, her creative alchemy was born of its referential perspectives and perception.
Printmaking happened because of her encounters with local papermakers during a visit to Rajasthan in the late 1960s. In Paris, Zarina walked into Atelier 17 and introduced herself to Stanley William Hayter as an artist who did not attend art school. Hayter welcomed her with the words—"So am I!" She studied intaglios at Atelier 17, Paris (1964–67), and woodblock printing at Toshi Yoshida Studio, Tokyo, on a Japan Foundation Fellowship in 1974. Primarily working in intaglio, woodblock, lithography and silkscreen, her work explored themes of home, displacement, borders and memory.
Read full article at architecturaldigest.in