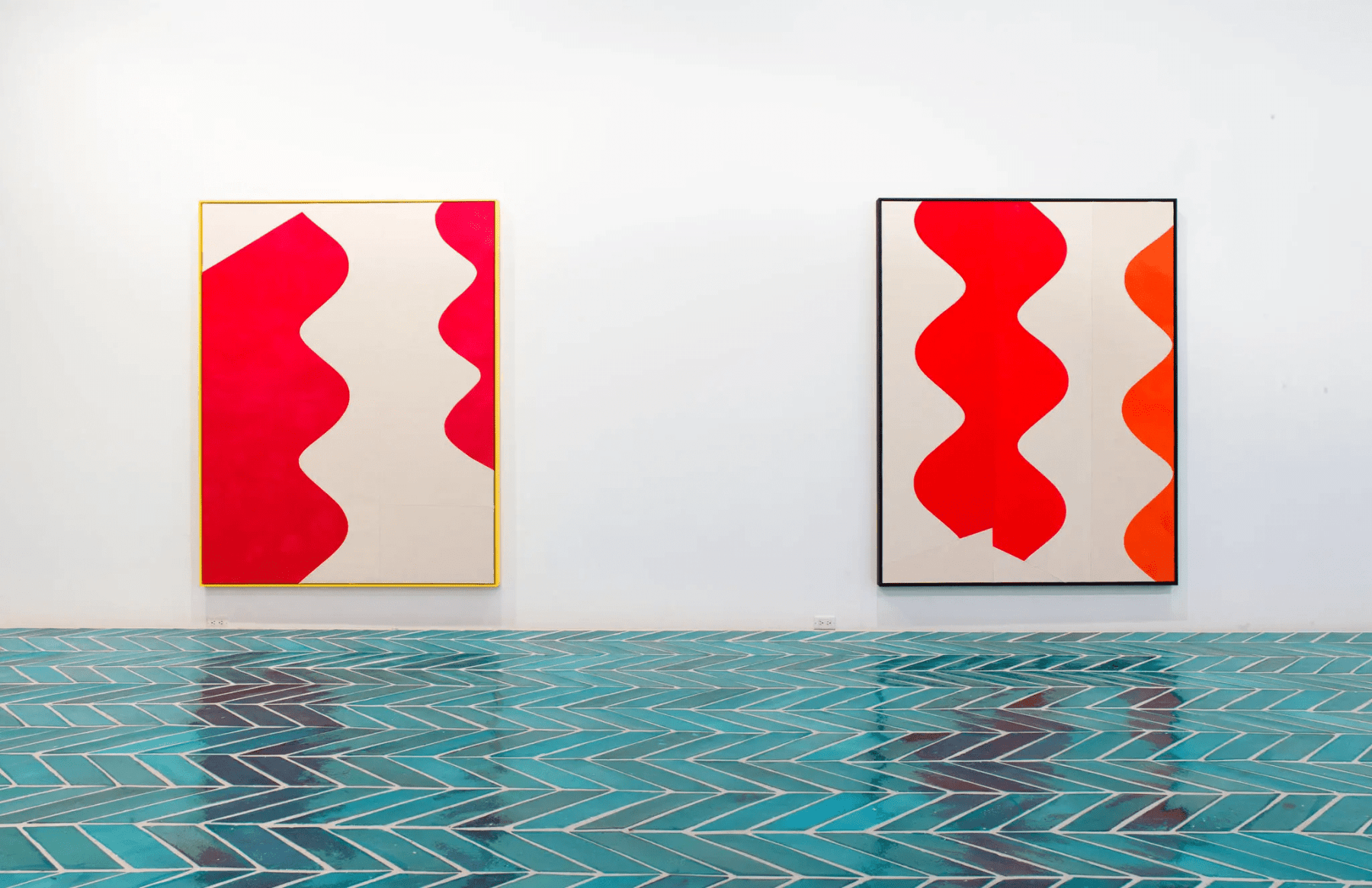 Nicelle Beauchene Gallery
327 Broome Street, between Bowery and Chrystie Street
Sarah Crowner's third solo at Nicelle Beauchene is just what's needed in the dark days of January: an eye-opening mood-lifter of a show and a gentle nudge to the hibernating intellect.
Installed as a room-within-a-room, it displays Ms. Crowner's signature sewn abstractions, stitched together from painted canvas, around a tiled viewing platform that's her most impressive foray yet into ceramics. (Her first show at the gallery was titled "Paintings and Pots" and included clusters of simple white vessels.) Most of the paintings feature wide undulating stripes of red and orange, making them an excellent foil for the turquoise chevrons of the platform.
As before, Ms. Crowner is using non-painterly methods to make works that nonetheless register as paintings. But she's also integrating different periods of 20th-century design. The vaguely Scandinavian wave forms in the paintings, reminiscent of vintage textiles by the Finnish company Marimekko, meet the Wiener Werkstäatte herringbone pattern of the tile floor. And two canvases directly quote the midcentury work of Alexander Girard; they are painted rather than sewn and show silhouetted white hands holding sprigs of leaves and flowers against gray-blue backgrounds.
Read full article at nytimes.com