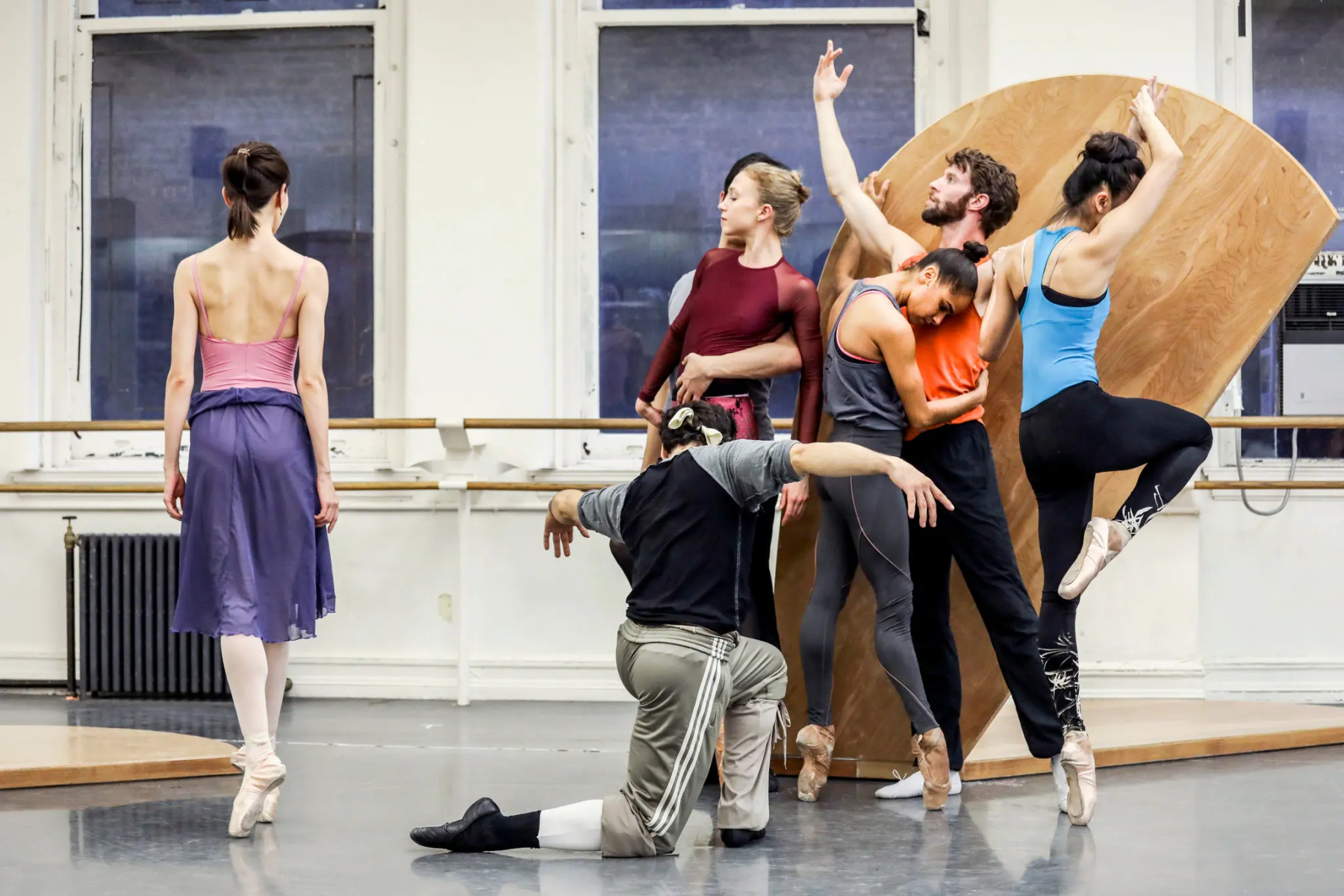 The choreographer Jessica Lang was directing traffic from the front of a studio at American Ballet Theater a few days ago. It was late in the afternoon, and seven tired dancers turned their slightly haggard faces toward her. One by one she arranged them around one of two wooden, winglike structures, turned on its side so that it created an ovoid wall.
She worked like a sculptor, molding the group until it pleased her eye. Until finally, there it was: a wave-shaped figure shaped out of interlocking bodies, flowing from low to high.
...
She's one of the hardest working ballet choreographers on the scene, and yet it has taken her years to reach its upper echelons. "Garden Blue" is her 102nd dance and her second commission for American Ballet Theater, after six for Ballet Theater's studio company and school.
As with her previous work for Ballet Theater, "Her Notes," the visual element is crucial. Ms. Lang likes to collaborate closely with visual artists — their vision stimulates her imagination. This new work is a kind of a nature study, she said, inspired by the paintings of her collaborator, Sarah Crowner, a visual artist who lives in Brooklyn. The two were introduced by Kara Medoff Barnett, Ballet Theater's executive director.
Ms. Lang visited Ms. Crowner's studio and immediately felt a connection. "It was visceral," Ms. Lang said. "I immediately found that we were very like-minded: practical and yet inventive within the parameters of how far we can push boundaries."
Read full article at nytimes.com