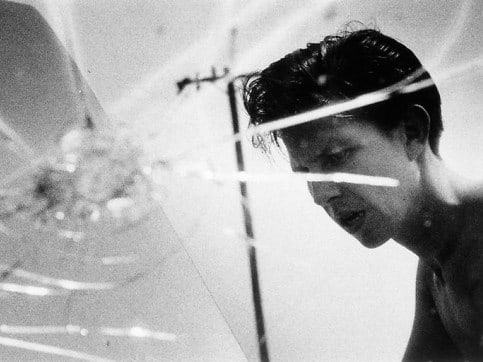 Larry Clark, long known for his gritty and uncensored portrayal of American youth, has returned with the second installment in his Marfa Girl movie series. Just like its predecessor, Marfa Girl 2 is as confusing as it is edgy—probably because it's just so real.
What the films, and all of Clark's work—from his raw and unfiltered photos of teenage runaways, drug addicts, hustlers and punks in books like Tulsa and Teenage Lust, to his groundbreaking films like Kids and Bully—have in common is that they all give us an honest, and at times, uncomfortable look into the world of adolescence, in a way that feels uniquely American—probably because that's what he knows. Born in Oklahoma, which serves as a backdrop for much of his work, Clark worked as part of his father's photography business before being drafted in the Vietnam War. After, he went to art school in Milwaukee before moving to New York to work. But through it all, he was what he describes as "an outlaw."
That's what makes his work so powerful. While most people might turn away from the harshness of these realities—kids fucking, fighting and getting fucked up—Clark captures it all, intimately. But unlike a voyeur, or an outsider painting the lives of drug addicted and downtrodden kids as a kind of glorious mess of sex, drugs, and rock 'n' roll, his work serves more as a document. Whether it's fiction, like Marfa Girl 2, or fact, like Tulsa, it's real. And that's because Larry Clark has lived it.
"I just try to be as honest as I can be," he says. "[...] We all basically have one story to tell."
View full article at officemagazine.net