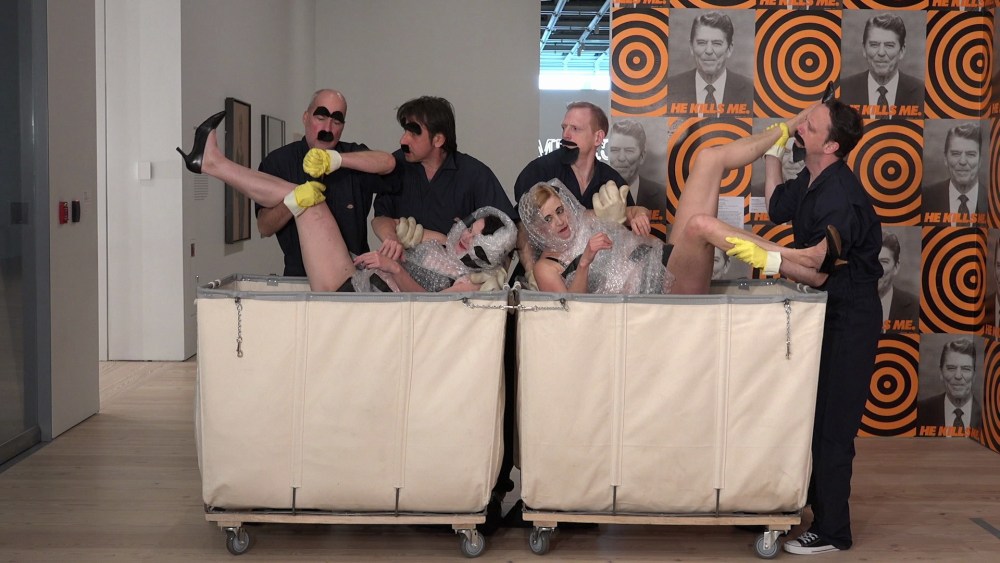 Charles Atlas: Selected Videos 1987–2015 opens at Chrysler Museum of Art on September 22, 2023 and will remain on view through March 24, 2024. The exhibition will features three works by the pioneering video artist, highlighting his fifty-year career and the diversity of his collaborations, subjects, and styles from the late 1980s to 2010s.
The series locates the particular nexus of performance and video in contemporary art. As Seen on TV (1987) was commissioned by PBS for the series 'Alive from Off Center'. Bill Irwin stars as an aspiring actor who comes for a casting call and wanders into an empty studio. The Myth of Modern Dance (1990) presents dancer and choreographer Douglas Dunn, who satirizes the notion of evolution as a linear process, connecting the history of mankind to modern dance. Filmed at the Whitney Museum of American Art, the performing duo DANCE NOISE comprised of Anne Iobst and Lucy Sexton play with the idea of performance art in DANCENOISE In a Museum? (2015).
For mroe information on the exhibition, please visit the Chrysler Museum of Art website.