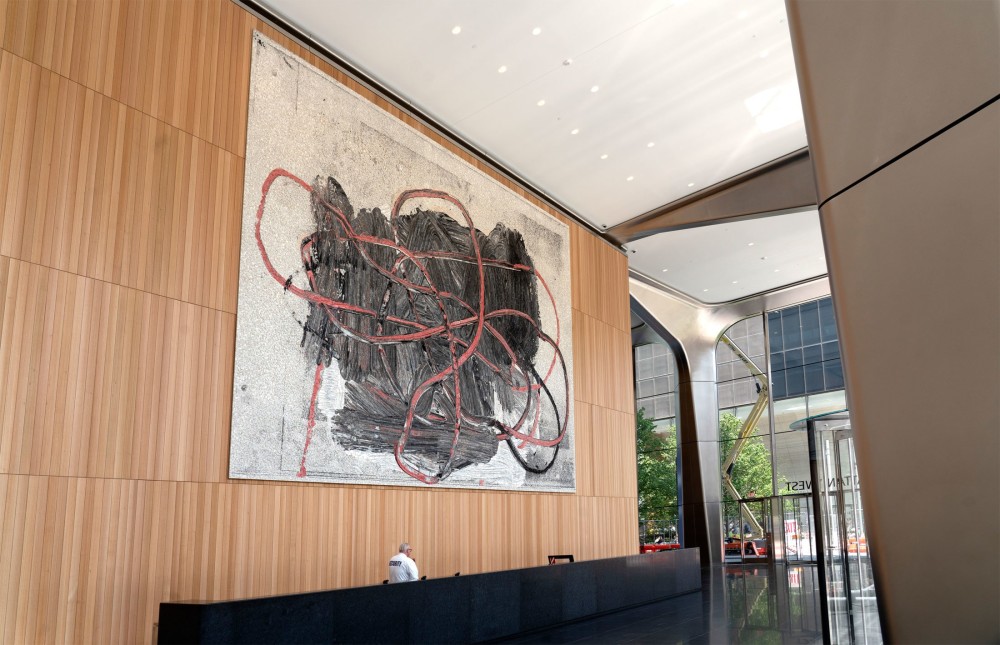 Crosstown Traffic, a new large-scale mosaic by Christopher Wool, is now permanently installed in the lobby of Two Manhattan West across from Moynihan Station in New York City. The mosaic, at 28 by 39 feet, is the artist's first in the medium and his largest artwork to date. Wool's work is presented alongside a new stainless-steel sculpture by artist Charles Ray, both of which were commissioned by Brookfield Properties.
Two Manhattan West will not be open to the public until December 2023. To gain access to the work please send an email in advance with your name and a request to view the mosiac to: 2ManhattanWest@Brookfieldproperties.com.
To learn more about the public commisson, please visit the Brookfield Properties website.