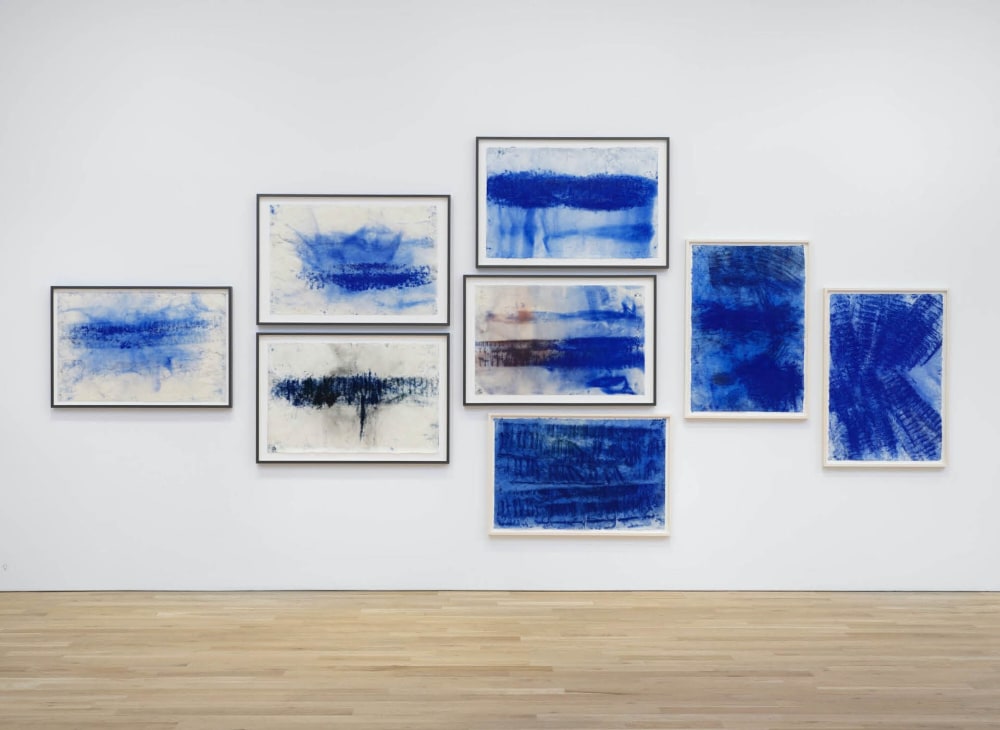 Jason Moran's solo exhibition, Black Stars: Writing in the Dark, will be on view at MASS MoCA's Robert W. Wilson Building 6 opening December 17, 2022.
The exhibition delves into the Moran's interest in the embodied experience of live music, and in the residues and memories that music-making leaves behind. The show will bring together a group of the artist's works on paper and two sculptures from his STAGED series - one of which was commissioned by MASS MoCA for this exhibition.
The STAGED series examines venues that showcased contemporary jazz as a revolutionary music. Drawing on the photographs and documentation preserved through Black jazz musicians' archives, as well as oral history interviews, Moran creates installations modeled on spaces that shaped jazz in the 20th century. The exhibition at MASS MoCA will include Moran's STAGED: Savoy Ballroom 1 alongside his newest installation commissioned for this show at MASS MoCA, STAGED: Studio Rivbea. The new STAGED pays homage to the canvas-covered walls, parachute-draped ceiling, and reflective surfaces of Beatrice and Sam Rivers' loft, as well as to the musicians and audiences who shared the space. STAGED: Studio Rivbea points to the ways that their quest for emancipation–both musically, and more broadly–reverberated far beyond Studio Rivbea's walls.
For more information about the exhibition, please visit the MASS MoCA website.