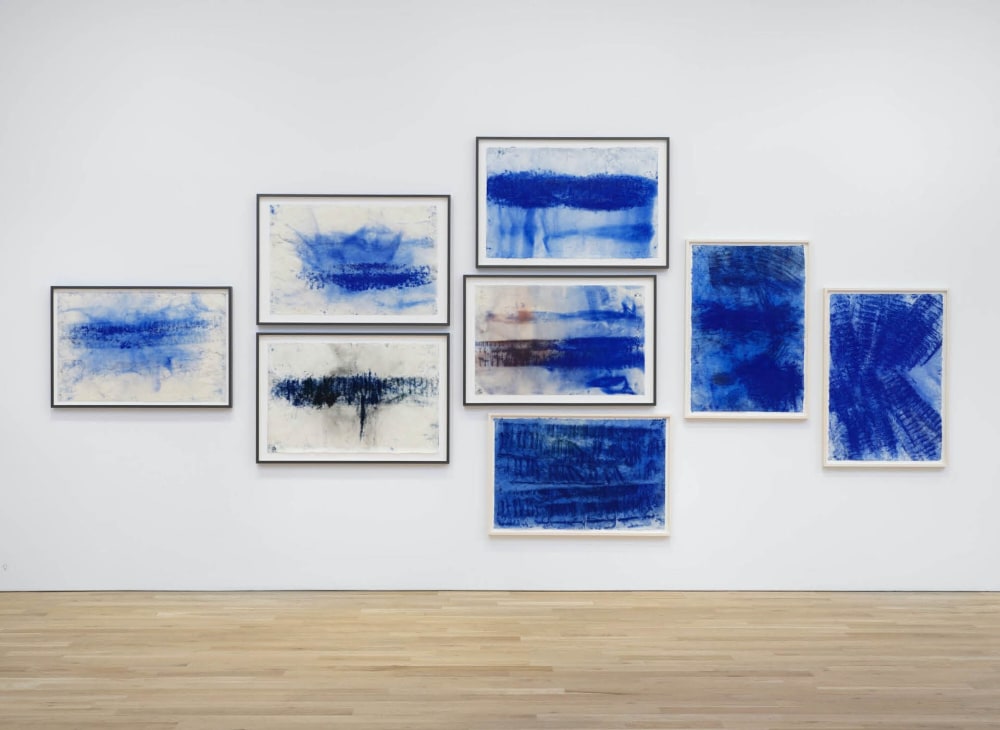 Luhring Augustine congratulates Jason Moran on the opening of his solo exhibition, Black Stars: Writing in the Dark at MASS MoCA in North Adams, MA. Beginning on December 17, 2022, the show will be on view at the museum's Robert W. Wilson Building 6 through November 2024.
The exhibition delves into the Moran's interest in the embodied experience of live music, and in the residues and memories that music-making leaves behind. The presentation will bring together a group of the artist's works on paper and two sculptures from his STAGED series - one of which was commissioned by MASS MoCA for this exhibition. Drawing on the photographs and documentation preserved through Black jazz musicians' archives, as well as oral history interviews, Moran models the STAGED series on spaces that shaped jazz in the 20th century. His newly commissioned sculpture, STAGED: Studio Rivbea, pays homage to the canvas-covered walls, parachute-draped ceiling, and reflective surfaces of Beatrice and Sam Rivers' loft, as well as to the musicians and audiences who shared the space. Black Stars: Writing in the Dark juxtaposes these reflections of the role of performance spaces in shaping jazz music with physical residues of Moran's own performances. While Moran's richly-pigmented works on paper initially appear to be abstract compositions, they in fact register the movements of the artist's fingers across piano keys. Each work holds the keys' memory of a performance from their perspective, temporally compressed into a visual gesture. Moran's works in Black Stars: Writing in the Dark encourage visitors to explore their own proximity – both physically and historically – to the embodied acts of making and witnessing live music. As Moran has said, "Where do we sit to be moved? I sit up close."
For more information about the exhibition, please visit the MASS MoCA website.