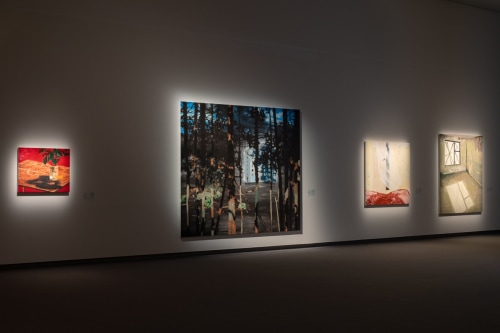 Works by Mohammed Sami will be included in the Aichi Triennale 2022 in Aichi, Japan, on view from July 30 - October 10.
The theme of Aichi Triennale 2022, "STILL ALIVE," was inspired by a series of works entitled I Am Still Alive by the Aichi-born conceptual artist On Kawara, who continually dispatched the fact of his own existence during his lifetime using telegrams starting in the 1970s. This international art festival to be held in 2022 will offer a multi-dimensional interpretation of the words "STILL ALIVE," revisiting the origins and sources of contemporary art while also focusing on the gaps between domains that have come to be classed according to fixed categories, all the while shuttling back and forth between the past, present, and future.
For more information about the fair, please visit the Aichi Triennale website.