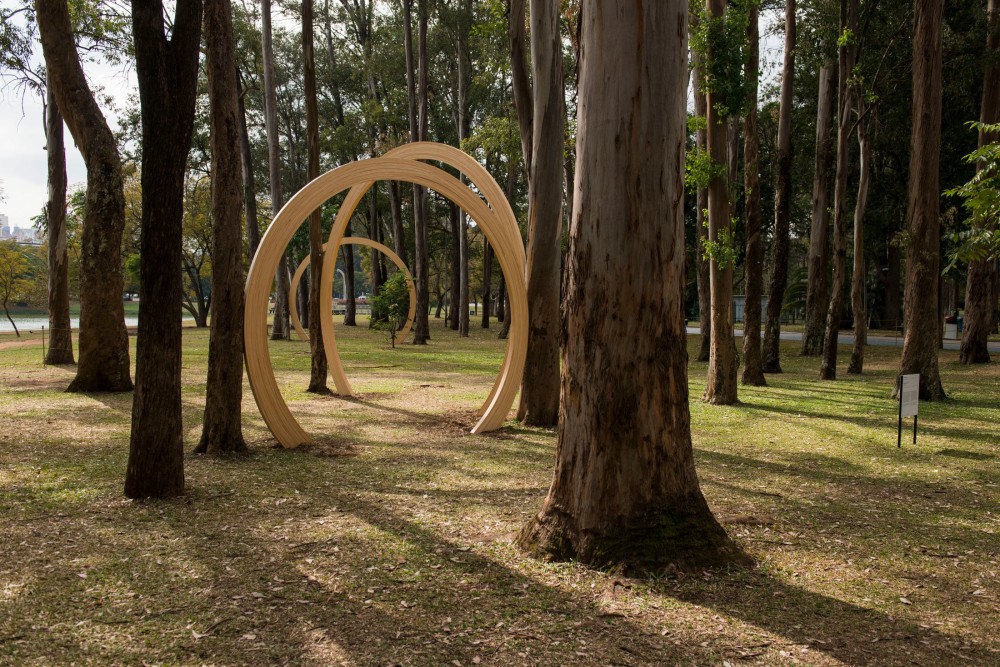 Oscar Tuazon's Growth Rings (2019/2021) are installed in Parque Ibirapuera for Though it's dark, still I sing, the pavilion exhibition for the 34th Bienal de São Paulo in Brazil, on view through December 5, 2021.

The 34th Bienal de São Paulo – Though it's dark, still I sing – lays claim to the right to complexity and opacity, both in expressions of art and culture as well as in the identities of individuals and social groups. The fulcrum of the project – at which multiple situations of encounter are articulated between art and the public – will be the group show that will occupy the Bienal Pavilion. Curated by Jacopo Crivelli Visconti, Paulo Miyada, Carla Zaccagnini, Francesco Stocchi and Ruth Estévez, the show recognizes the urgency of problems that defy life in today's world, while claiming the need for art as a field of encounter, resistance, rupture and transformation.

For more information about the Bienal de São Paulo, please visit their website.