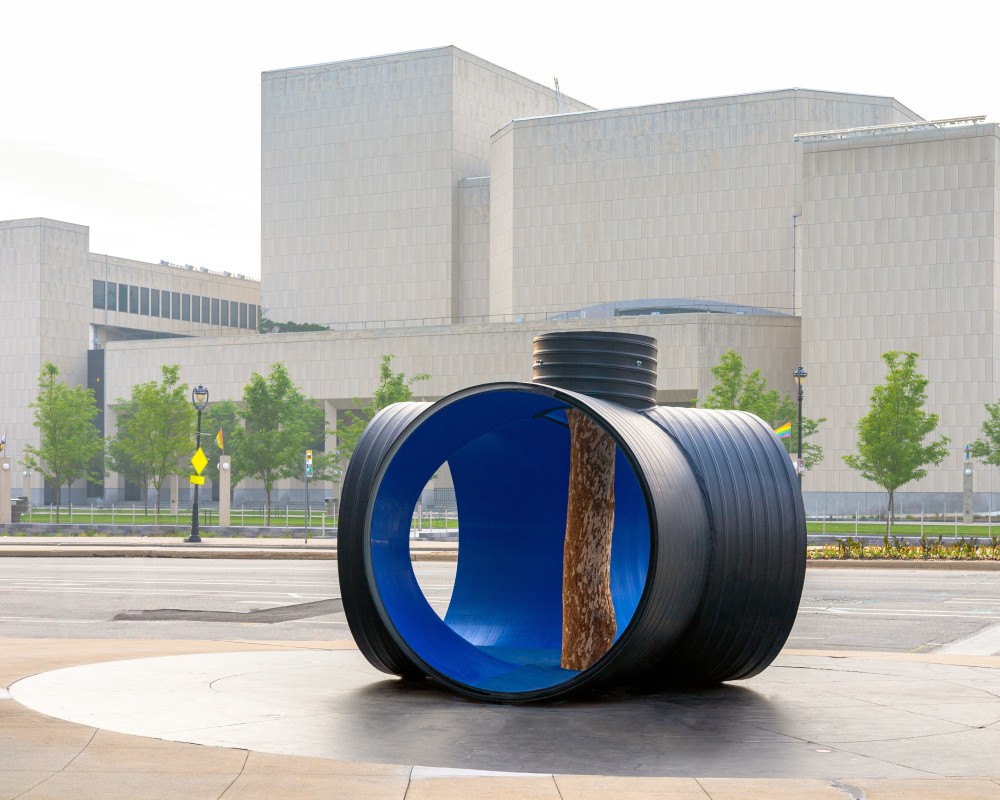 Oscar Tuazon is included in Nature Doesn't Know About Us, a group exhibition currently on view at Sculpture Milwaukee, Wisconsin, a biennial outdoor sculpture project in Milwaukee, WI, through October 2023.
Nature Doesn't Know About Us includes thirteen works by thirteen artists who combine skeptical clarity and at times humor-tinged desire to locate the intersection of spiritual and physical presence in daily life. Tuazon's Recycled River, is part of a series of interactive sculptures made of industrial stormwater piping that marry nature, structure, and infrastructure in a form that embodies the core purpose of public space. Reliant on the physical engagement of viewers to be fully realized, the sculpture leverages its power to playfully enliven its environs.
To learn more about the exhibition, please visit the Sculpture Milwaukee website.