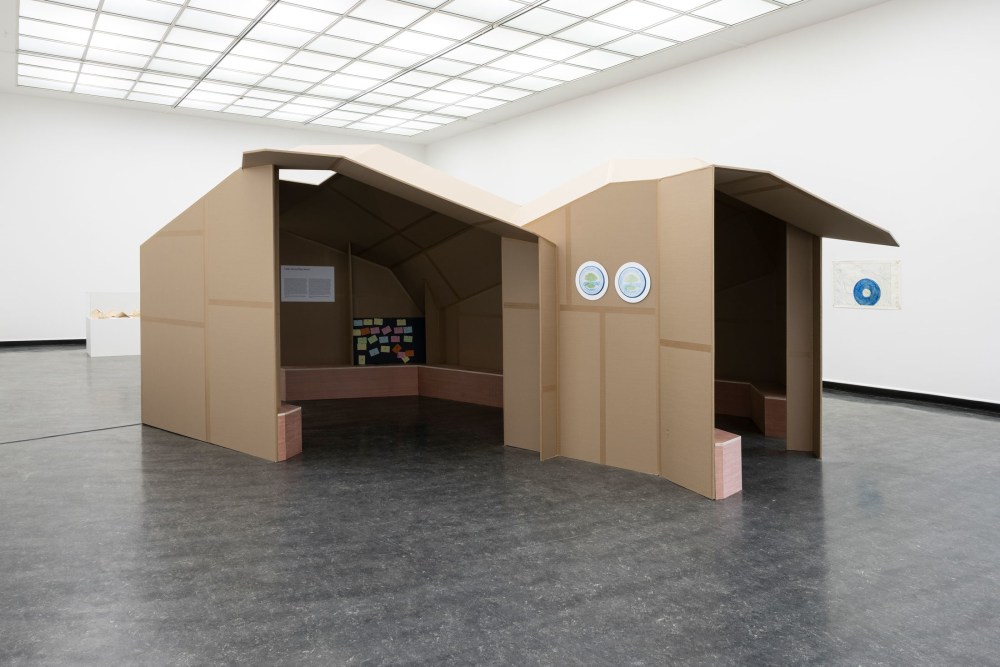 Luhring Augustine congratulates Oscar Tuazon on his solo exhibition, Water School, opening at the Bergen Kunsthall, Norway, on view from January 27 through April 9, 2023.
Curated by Axel Wieder, this exhibition presents new works and a large-scale installation connected to Tuazon's ongoing project, Water School, which started in 2016. In Water School, Tuazon and collaborators explore the dynamics and power plays that regulate access to land, water, and infrastructures. The physical structure of the installation is based on a design for a "Zome House" (1969–1972) by the architects and engineers Holy and Steve Baer, an early radical design based on the use of passive solar energy.
As the artist explains, "Water School moves, following water as it cycles across vast geographies, linking mountains to oceans and subterranean aquifers to the skies above them. Water School is a mobile architecture, learning from the fluidity of its medium and the collaborative process of its construction."
The presentation at Bergen Kunsthall will feature a scaled-down version of the initial Water School pavilions and will occupy all four main gallery spaces of the Kunsthall to create a series of rooms in which inside and outside are blurred. Additional works alongside a new fountain sculpture will bring the materiality and sounds of water directly into the exhibition. The show will also include a series of works by Larry "Ulaaq" Ahvakana, a Native Alaskan artist and early mentor of Tuazon.
For more information about the exhibition, please visit the Bergen Kunsthall website.