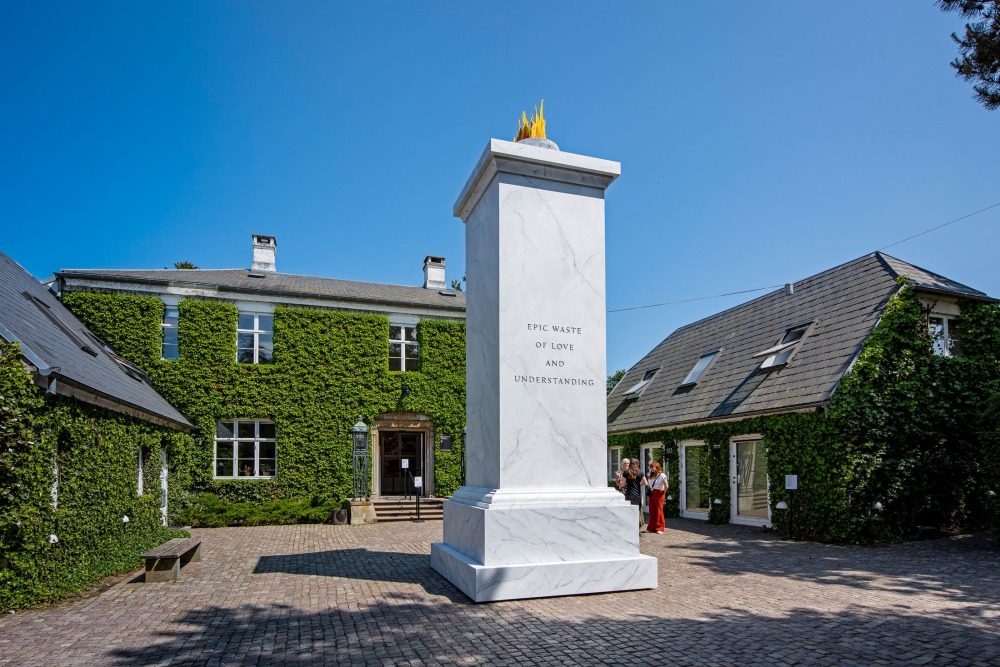 Ragnar Kjartansson's solo exhibition, Epic Waste of Love and Understanding, opens at the Louisana Museum of Modern Art in Humlebaek, Denmark on June 6 and will remain on view through October 22, 2023.
The exhibition features works in a variety of media, ranging from drawing and painting to performance and large-scale spatial works. An array of video art, paintings, sculptures and drawings will be on display, including several of the artist's most beloved works. Among them will be his immersive nine-channel video installation The Visitors (2012), featuring Kjartansson and a group of his musician friends performing at a crumbling mansion formerly owned by the Astor family in upstate New York. Lesser-known pieces will include Mercy (2004), a single-channel film of the artist, Elvis-like with slicked-back hair and a creamy white suit, strumming a guitar and repeating the refrain "Oh why do I keep on hurting you?".
For more information, visit the Louisana Museum of Modern Art website.