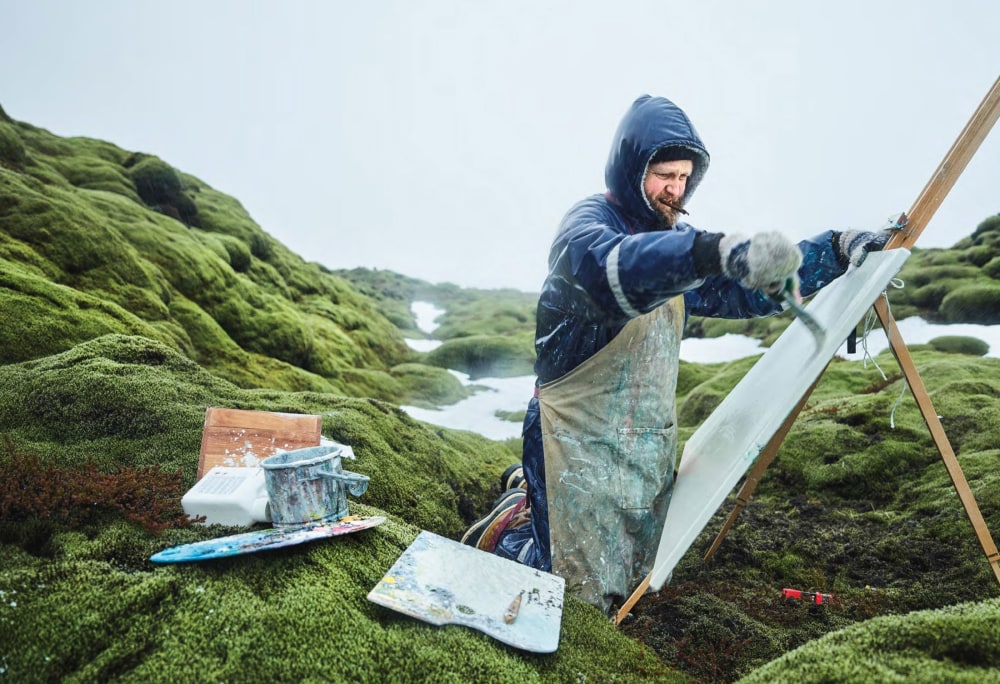 Paintings from Ragnar Kjartansson's Eldhraun series are included in Eternal Recurrence, an exhibition on view at the Reykjavík Art Museum.

The show pairs contemporary Icelandic artists with works by Jóhannes Sveinsson Kjarval (1885-1972), one of the country's most influential artists. Inspired by Kjarval, over the course of a winter season Kjartansson painted the works in this series en plein air on the site of the historic Icelandic Laki volcanic fissure. The exhibition is on view through September 19, 2021.

For more information about the exhibition, please visit the Reykjavík Art Museum's website.