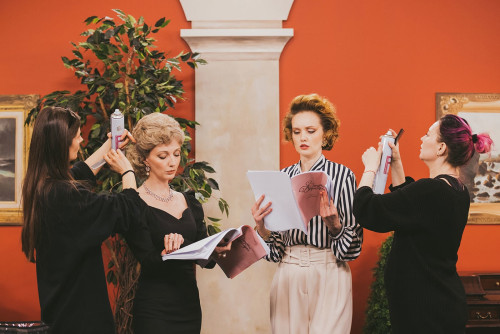 Two major installations by Ragnar Kjartansson will open on December 4, 2021 at the GES-2 House of Culture, the V-A-C Foundation's new permanent site in Moscow. Kjartansson's interconnected exhibitions will inaugurate the space, which was recently renovated by Renzo Piano Building Workshop.

A new sculptural performance by Kjartansson, Santa Barbara, will be the key project of the foundation's first season. Santa Barbara is inspired by the American soap opera of the same name and, together with the director Ása Helga Hjörleifsdóttir and a Russian cast and crew, Kjartansson will reshoot 98 episodes of the soap opera in Russian in front of a live audience at the V-A-C. The first American soap opera in Russia and the longest in the history of its television, Santa Barbara aired from 1992 to 2002. The series arguably played a major role in the cultural history of contemporary Russia, and heralded a cultural phenomena of the post-Soviet space of the 1990s: the influx of imported melodramas.

Along with the performance, Kjartansson and Ingibjörg Sigurjónsdóttir, his partner and fellow artist, are curating the exhibition To Moscow! To Moscow! To Moscow!, which brings together Kjartansson's own work with that of other artists that he admires, illuminating the artist's relationships and influences. The title of the exhibition refers to a famous line from Anton Chekhov's play Three Sisters, in which the repeated plea to leave for Moscow becomes a metaphor for the thirst for change and the urge to fill one's life with meaning. The exhibition features work by Hildigunnur Birgisdóttir, Páll Haukur Björnsson, Theaster Gates, Ragnar Kjartansson, Una Björg Magnúsdóttir, Jason Moran, Ragnar Helgi Ólafsson, Dick Page, Elizabeth Peyton, Magnús Sigurðason, Ingibjörg Sigurjónsdóttir, Curver Thorodssen, Guðmundur Thorsteinsson- Muggur, Emily Wardill, Roni Horn, Olga Chernyshyova, Carolee Schneemann and Unnar Örn.

For more information about the exhibition, visit the V-A-C Foundation's website.