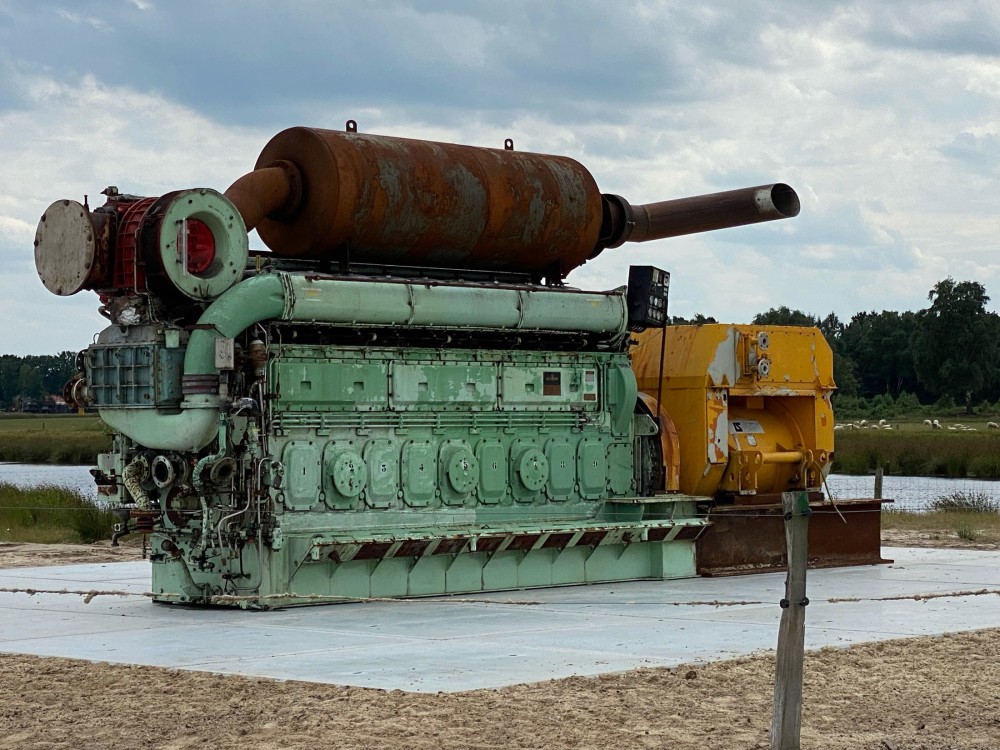 Roger Hiorns is included in Into Nature, a biennial art exhibition held in Drenthe region of the Netherlands, on view through October 24.

This year, works by a number of international artists have been installed throughout the Bargerveen Nature Reserve. For his contribution, Hiorns has installed a six-meter long, three-meter high engine taken from a ship that was used to search for seismic fractures and oil.

For more information about Into Nature, please visit their website.