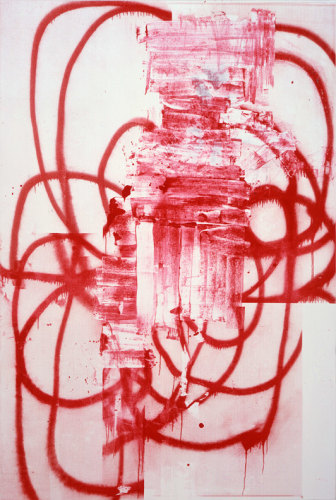 Works by Salman Toor and Christopher Wool are included in Beautiful, Vivid, Self-contained, a group exhibition at the Hill Art Foundation in New York, on view from April 21 through July 21, 2023. Curated by artist and writer David Salle, this exhibition of paintings and sculptures includes works drawn from the collection of the Hill Art Foundation and the collection of Tom and Janine Hill, as well as loans from private collections and artists.
Beautiful, Vivid, Self-contained brings together paintings and sculptures by artists working across different eras, mediums, and geographies to explore the nature of affinity between works of art. As Salle asks in the catalogue essay that accompanies the exhibition: "How can works of art be said to 'recognize' each other? How do things made decades or centuries apart, things that may look dissimilar on the surface come to have a communality of tone, and of feeling?"
For more information about this exhibition, please visit the Hill Art Foundation website.