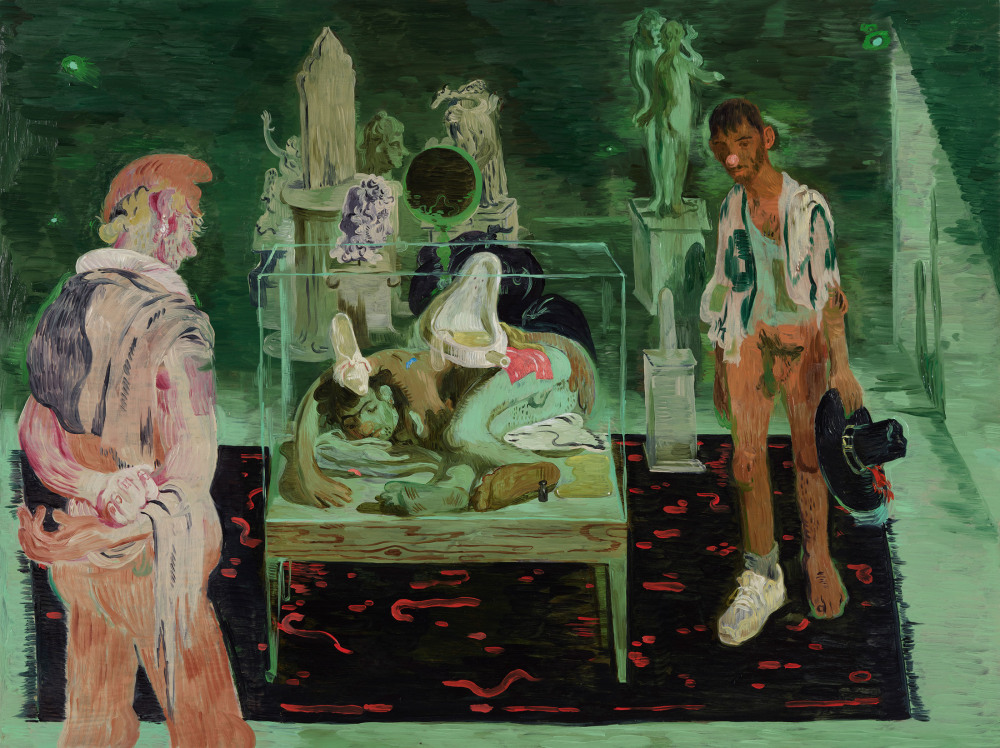 Luhring Augustine is delighted to announce that Salman Toor is one of four artists featured in Living Histories: Queer Views and Old Masters at Frick Madison (the temporary home of The Frick Collection during its building renovations). This project is the latest addition in a broader program at the Frick to celebrate a range of voices and perspectives through digital productions, installations, publications, and collaborations, and marks the first time that contemporary painters will be brought into dialogue with Old Master works in the museum's permanent collection. These "pop-up" presentations, each running for a limited number of months, will initiate fresh conversations with the institution's traditional figurative holdings, with particular emphasis on issues of gender and queer identity typically excluded from narratives of early modern European art.

The series begins on Thursday, September 30, presenting one painting each by Salman Toor (b. Lahore, Pakistan, 1983) and Doron Langberg (b. Yokneam Moshava, Israel, 1985) framed amidst those in the Frick's Northern European galleries. Both works will be on view into January 2022. Toor's painting Museum Boys will be shown alongside Mistress and Maid and Officer and Laughing Girl by Johannes Vermeer. Living Histories has been jointly organized by Xavier F. Salomon, Deputy Director and Peter Jay Sharp Curator, and Aimee Ng, Curator.

For further information on the Living Histories project and The Frick Collection's installation at Frick Madison, please visit their webiste or contact communications@frick.org.