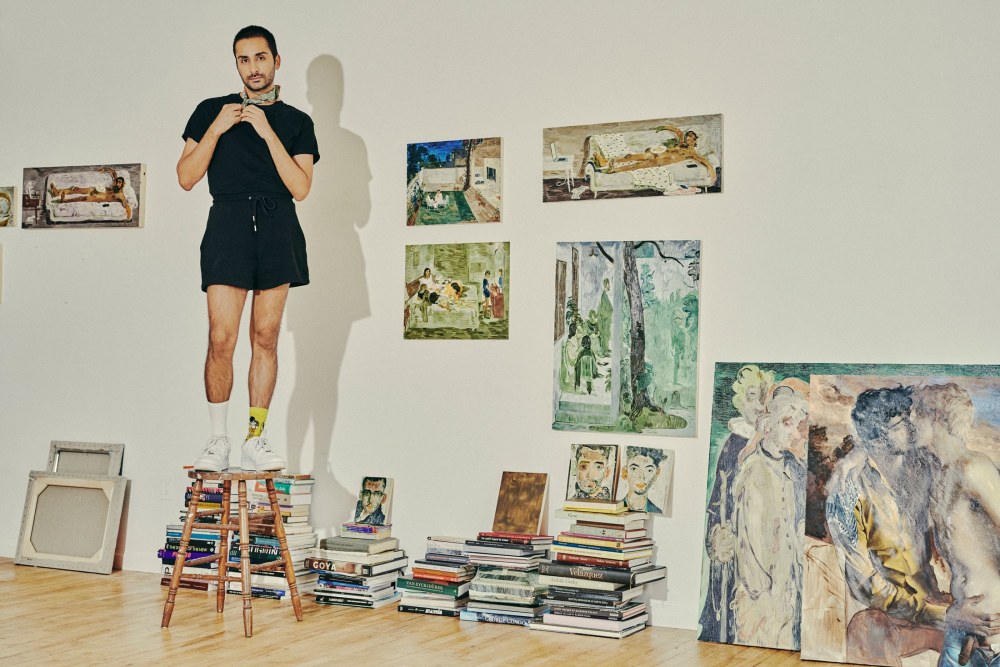 Work by Salman Toor will be featured in the 16th Lyon Biennale, manifesto of fragility, opening September 2022. The Biennale is made up of three exhibitions in multiple locations across Lyon. Toor's work will be exhibited in A World of Endless Promise, taking place across six venues: Usines Fagor, macLYON, Musée Guimet, IAC - Institut d'Art Contemporain - Villeurbanne, Musée d'Histoire de Lyon - Gadagne, Lugdunum - Musée & Théâtres romains, as well as in The Many Lives and Deaths of Louise Brunet, taking place at macLYON.
Curated by Sam Bardaouil and Till Fellrath, the 16th Lyon Biennale manifesto of fragility creates opportunities for dialogue across historical, geographical and socio-political distances, facilitating innovative, multidirectional possibilities for creative cooperation. These collaborative processes will yield 50 new artistic commissions and productions within a decentralized program that will materialize across numerous sites. manifesto of fragility is structured along two distinct axes that function as complimentary conduits for the Biennale's consideration of fragility: A horizontal, geographical line carries the contributions of 87 contemporary artists from 39 countries engaging with the topic of fragility in a wide range of artistic practices. A vertical, temporal line will deliver more than 100 historical artworks and objects spanning two millennia on loan from several diverse collections in Lyon and abroad.
For more information about the exhibition, please visit the Lyon Biennale website.