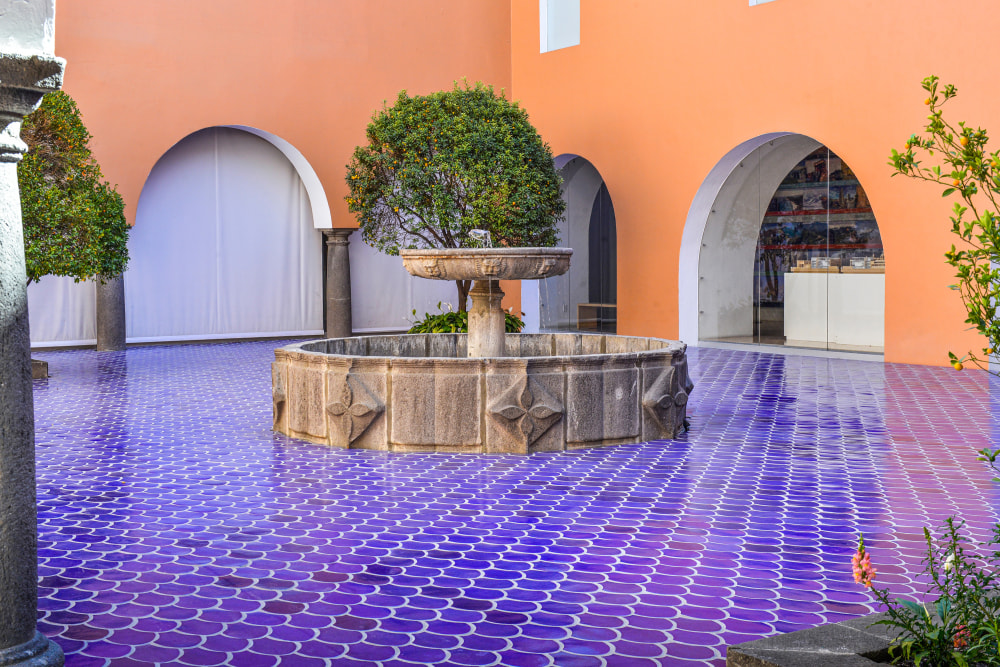 Serpentear: Readings Between the Ancient and the Modern a new exhibition by Sarah Crowner, is now on view at the Museo Amparo in Puebla, Mexico through April 17, 2023. The exhibition will feature new paintings by the artist presented alongside works from the museum's collection, as well as a new site-specific tile installation.⁠

"The exhibition, conceived as an artist's project, is proposed as a dialogue between the work of Sarah Crowner and the Museo Amparo; a dialogic relationship in which Crowner's very particular point of view, her interpretations of art history, her interest in Mexican art and its narratives, as well as her curiosity towards architectural spaces and the subtle interventions that can transform them, allow her to establish a conversation not only with the building, but also with its history and with the institution's own collection. The floor with ceramic tiles in cobalt blue tones aligned in the shape of a snakeskin, which reinterprets one of the Museum's colonial courtyards, is complemented by a pictorial intervention in its galleries, which is accompanied by a selection of pieces from the Museo Amparo's Collection, used by Crowner to display a series of meditations and questions around her interests." – Ana Elena Mallet, Curator⁠
For more information about the exhibtion, please visit the Museo Amparo website.