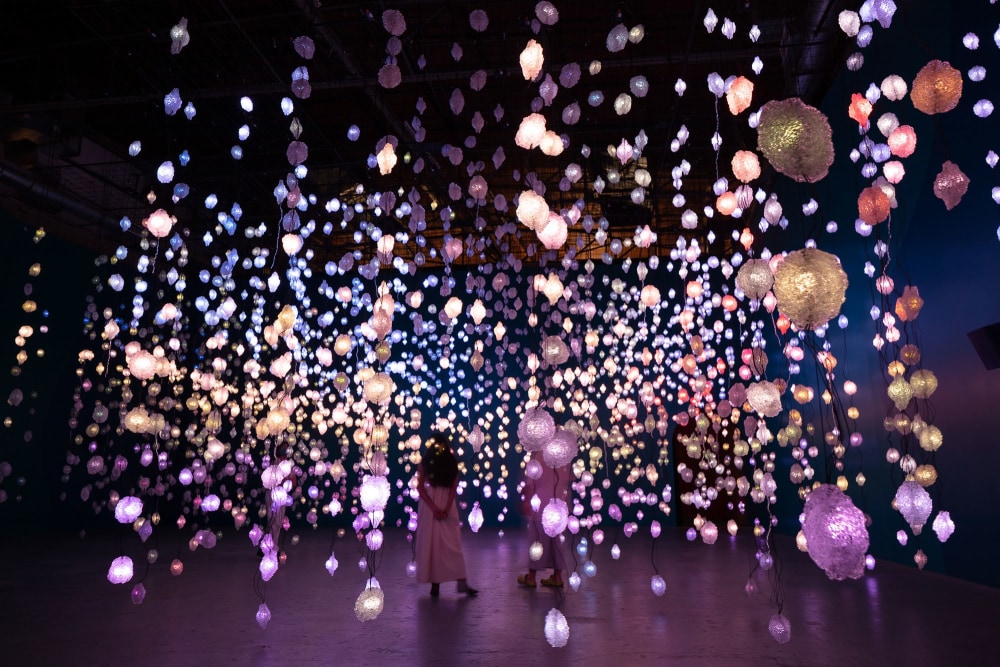 Your Brain to Me, My Brain to You is a new large-scale, site-specific installation by Pipilotti Rist. The immersive video installation is Rist's first in the Middle East and runs from March 21 – December 20, 2022.
Curated by Tom Eccles and Bouthayna Baltaji, the installation invites visitors to embark on a journey of self-discovery through a multisensory experience that inspires introspection and awe. A key feature of the installation is the "pixels" that comprise 12,000 LED lights strung on cables throughout the gallery for visitors to navigate. Representing neurons, constantly firing and communicating with each other, the pulsing resin-encased bulbs have been programmed in choreography with a soundscape and video installation featuring abstract footage of Qatar's landscapes. As they make their way through the exhibit, visitors are encouraged to turn off their personal devices and prepare to experience the journey fully, shifting their focus towards activating different senses.
For more information on the exhibition, please visit the Qatar Museums website.