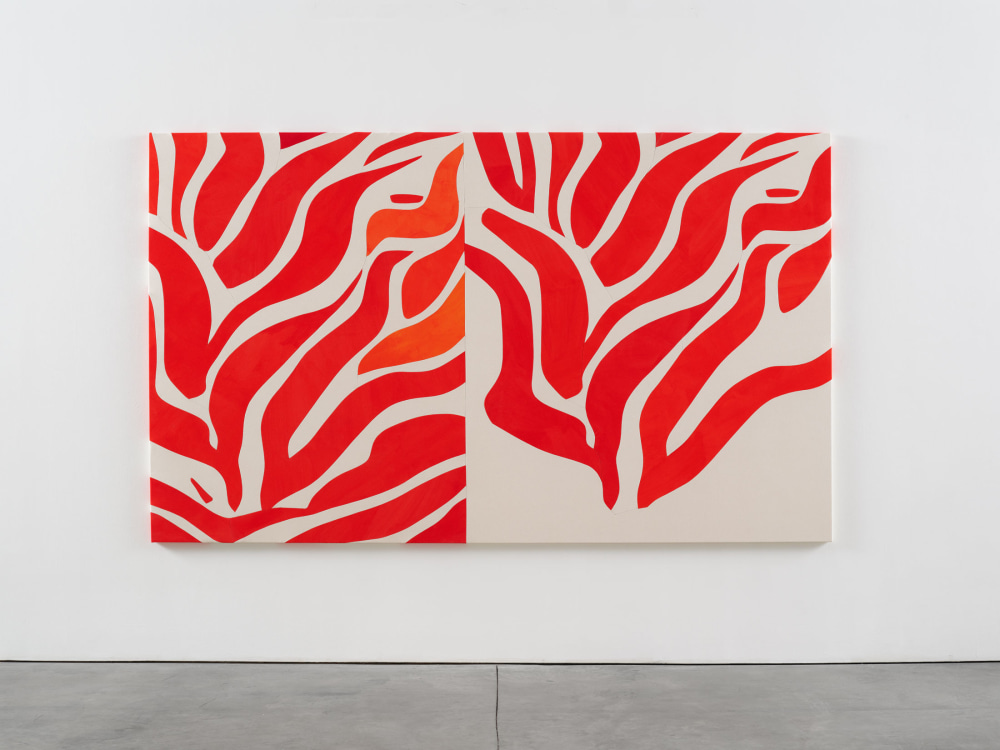 Sarah Crowner's solo exhibition Around Orange will open at Pulitzer Arts Foundation on September 8, 2023 and remain on view through February 4, 2024.
In three new site-specific artworks, Crowner pays homage to the architecture of the Pulitzer's Tadao Ando building and the vision of Ellsworth Kelly, whose monumental wall sculpture, Blue Black, is on permanent view in the Pulitzer's main gallery. Around Orange will present a seventy-five-foot-long painting, sewn together from cut sections of canvas in the main gallery of the museum. The scale of the painting responds to the museum's architecture, wrapping around two of the gallery's walls, while the height is the same as the six-foot width of the nearby Blue Black. The painting will be complemented by a red-orange glazed terracotta mural of the same height in the museum's entrance courtyard.
For more information, visit the Pulitzer Arts Foundation website.