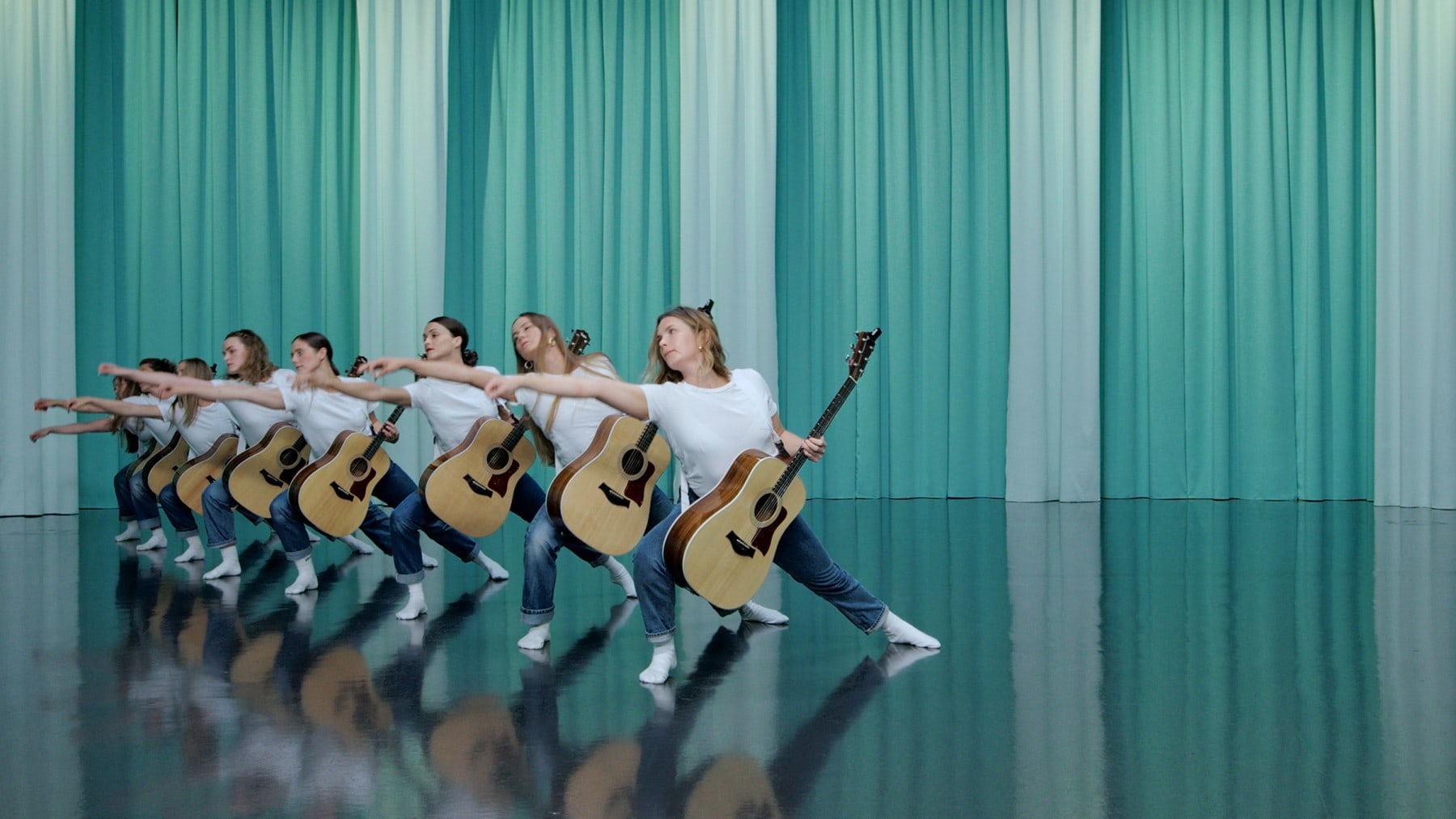 Icelandic artist Ragnar Kjartansson's "There Is a Song in My Heart and a Hammer in My Brain" features a gorgeous video installation, somewhat like his famous "The Visitors"
NEW YORK — Is Ragnar Kjartansson, one of contemporary art's shining lights, an artist in the commonly accepted sense? Or is he more of an impresario — a figure like the failed artist and Ballet Russe founder Sergei Diaghilev, whose special genius was to convene other talents and to bring forth his vision through them?
Well, he is both. But Kjartansson's success reminds us that such distinctions — a hangover of our romantic obsession with the idea of individual genius — have something wheezing and exhausted about them. Yes, there is a difference between making it happen and doing it yourself. But what matters in the end is that it gets done.
Kjartansson is best known to the world for his multi-screen video installation "The Visitors," a collaborative musical performance presented as a nine-screen video installation. The work was declared in 2019 by the Guardian as the best artwork of the 21st century. (I recently spent nine months compiling an oral history of the making of "The Visitors.")
His latest show at Luhring Augustine, his Chelsea gallery, is titled "There Is a Song in My Heart and a Hammer in My Brain" and it features another gorgeous video installation, "No Tomorrow." This, too, emerged from a performance — eight guitar-wielding dancers from the Iceland Dance Company. Presented on six large screens that surround the audience, with music emitting from 30 sound channels, the work unspools, with its own swelling dynamics, over about 30 minutes.
Where "The Visitors" was set in a gorgeously rundown, richly atmospheric bohemian mansion on the historic Hudson River, "No Tomorrow" plays out on a gleaming stage that reflects the turquoise-and-white-striped curtain backdrop. The look of the piece is taut, clean, very Nordic. The dancers, all women, wear uniforms of blue jeans with white T-shirts and white socks. They move across the stage, and from one screen to the next, as they strum their guitars.
It's a classic Kjartansson production in that it seems slight at first, verging even on silly, but before you know it you are completely under its spell.
Read full article at washingtonpost.com