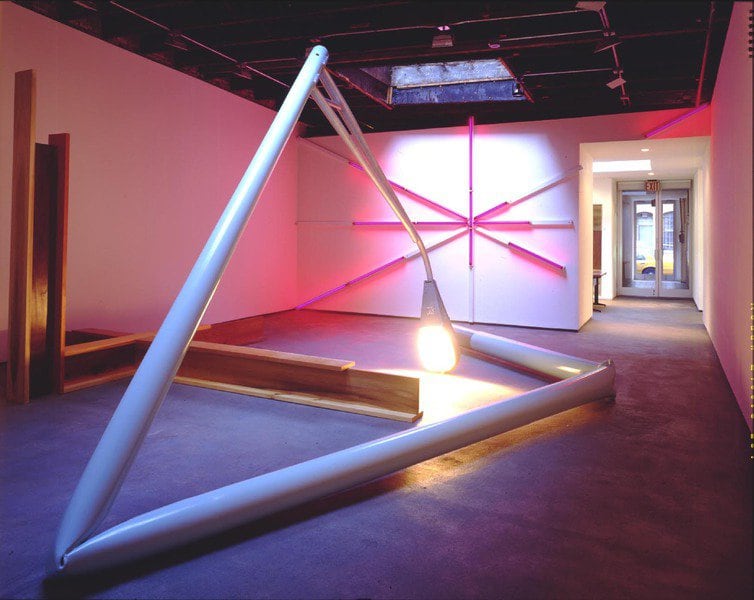 Gavin Brown's Enterprise 436 West 15th Street, Chelsea
Mark Handforth's second solo show is one of the best displays of contemporary sculpture on view in New York. It crowds two wall pieces and two free-standing sculptures into a relatively small space. They collude like all get out, cross-referencing, one-upping and reversing some of sculpture's most cherished conventions and techniques.
One work is classic postwar abstraction -- two big perpendicular I-beams -- but it is handmade from nine kinds of wood, including cherry, purple heart, teak and mahogany. It is George Nakashima meets Mark DiSuvero. In addition, there is finding: a sculpture made from an objet trouvé that happens to be a streetlight, bent in three places. The scale is Oldenburg, the idea Duchamp; but a sly homage to the streetlights of Martin Kippenberg, with whom Mr. Handforth studied, may also be involved.
Read full article at nytimes.com