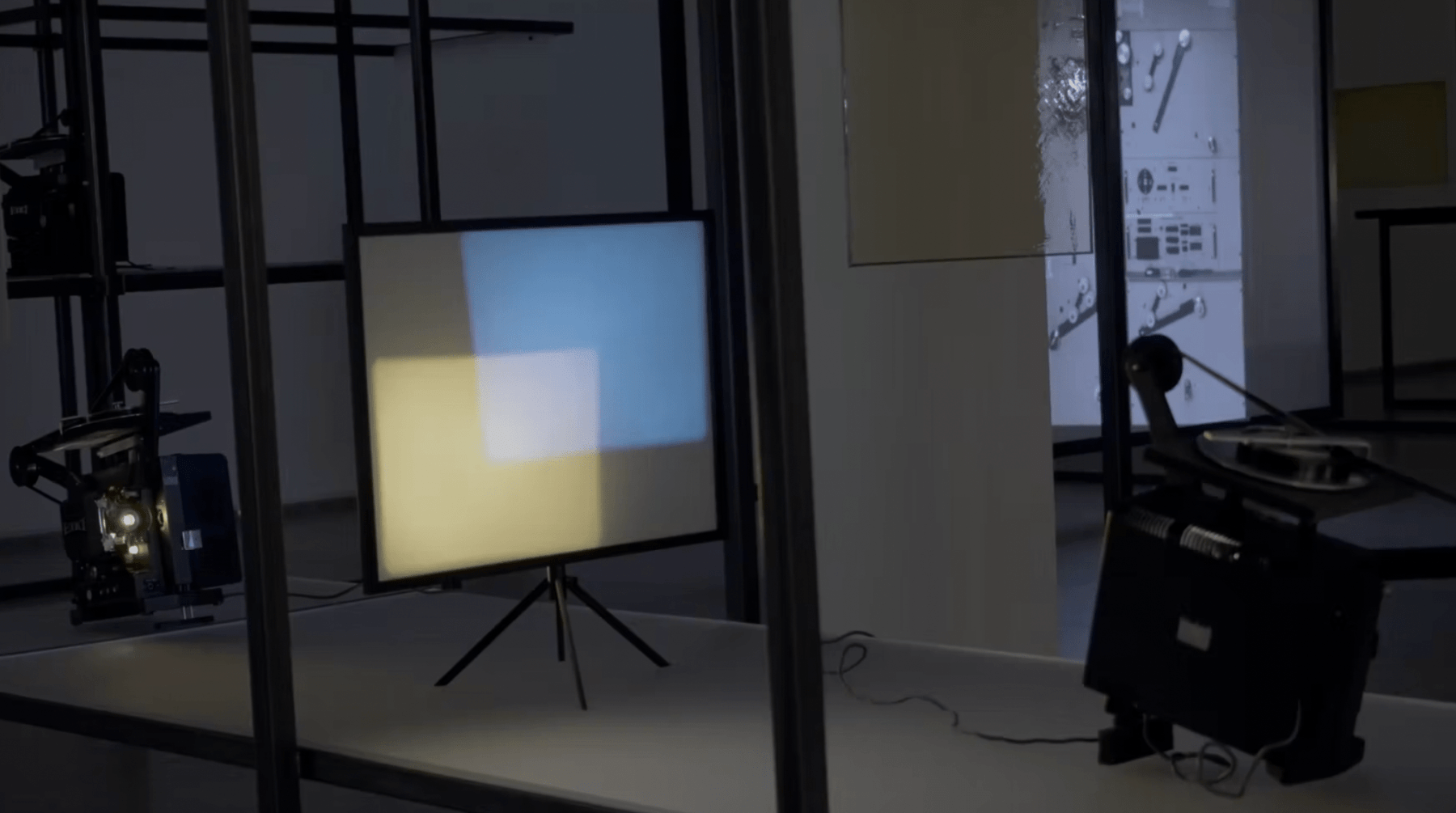 Rosa Barba, congratulations on your new exhibition, Drawing the Infinite, which opens April 06 at Luhring Augustine in Tribeca.

The video we can see above leads us through your exhibition In a Perpetual Now, which you recently presented at the Neue Nationalgalerie in Berlin. The Neue Nationalgalerie was the last major building designed by the celebrated modernist architect Mies van der Rohe — it opened in 1968 and your exhibition inaugurated its 2021 reopening after a six-year renovation. Can you talk about how you designed this show? The installation has a unifying architectural structure called Blind Volumes, which is composed of several intersecting steel frames arranged to resemble one of Mies's unrealized projects, the Brick Country House, conceived around 1924. How did you arrive at the idea for your Blind Volumes exhibition system, which has taken on different configurations over a series of exhibitions?
Blind Volumes / Backstein (2021) is an installation made of steel, plexiglass, screens, and platforms, and takes van der Rohe's 1924 drawing for an unrealized "Brick Country House" as a point of inspiration, accentuating the way in which his legacy is a framing device here. This work is also the physical structure of the exhibition itself as it draws space and defines space. From this "shelf system," which also echoes with the history of exhibition displays, synchronized films and sculptures are placed in a sequenced choreography. Architecture in this context is not merely three-dimensional space but a temporal process that constantly updates itself; it constructs itself in the movement and perception of subjects, and thus it itself remains mobile. Moreover, here architecture is meant to create spaces for unforeseen resonances between the designing subject and social communities (bodies in motion) and their living environment.
Read full interview at caligaripress.com