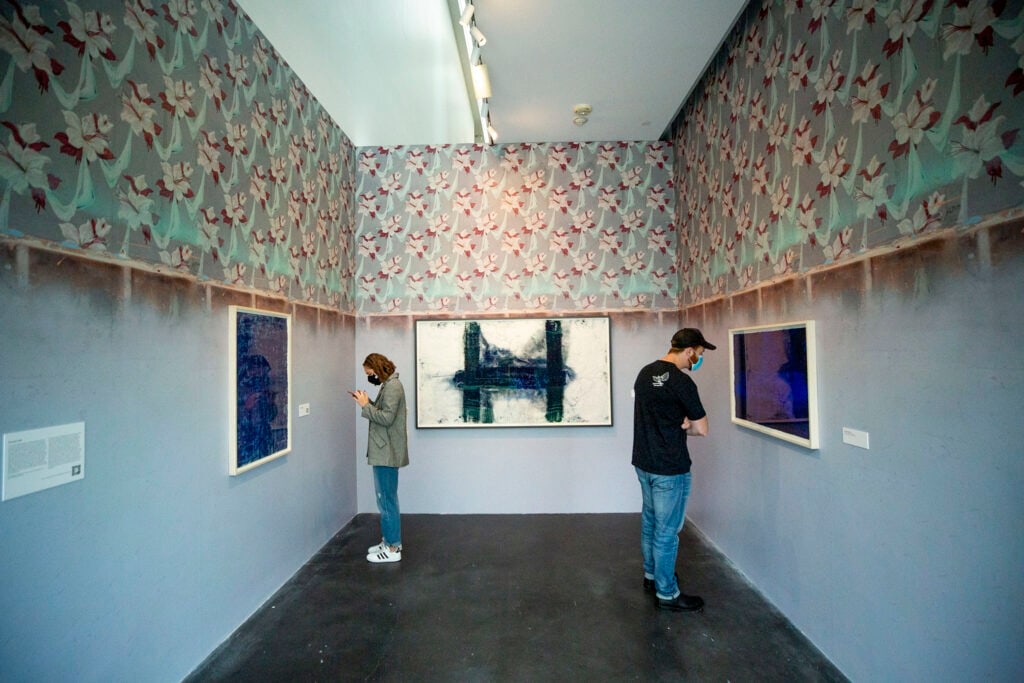 "We get to talk about what is important to preserve. What do we want to have as an identity to pass down so people can have pride in their community, and realize that they're a part of a huge, beautiful story? Every one of us here is part of the story of the Rossonian, and part of the story of the Pek, and the places that have come before."
In a room of the Museum of Contemporary Art Denver, an old New York jazz club that hasn't existed in decades has been brought back from the dead.
The Three Deuces was once a jazz club based out of a basement on 52nd Street in Manhattan. In its 1940s heyday, it hosted legends like Miles Davis, Dizzy Gillespie, Charlie Parker and Max Roach – "Musicians who went on to define what freedom would look like," said artist and musician Jason Moran. "They did it from the confines of a padded corner in a basement."
A version of that stage now sits on the museum's first floor, reconstructed by Moran based on old photographs as part of his MCA exhibition, "Bathing the Room with Blues." The recreated stage has the club's signature padded back walls, a drum set from the 1940s sitting on a riser, a Steinway Spirio player piano that ghost-plays songs written by Moran. Moran says the "sculpture" is not so much a recreation of the club as a summoning — "Like trying to summon it up from the dust."
Once every month, a different group of celebrated jazz artists gather to play the space in a performance activation called "STAGED: Three Deuces." It's designed to simulate for both performer and audience the experience of being at the club during a performance.
"They have to play not only the MCA, but they really have to play from the space of Three Deuces," Moran said. "They sit inside the space and they play music that they feel recognizes that past, but mostly what it feels like today."
Read full article at denverite.com