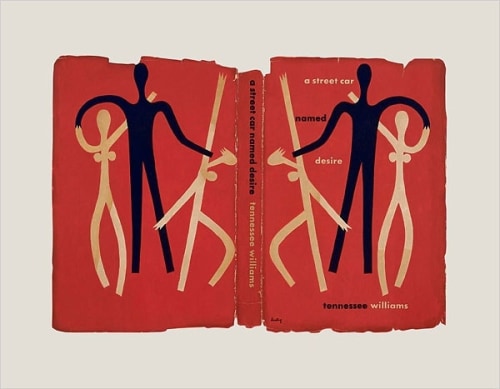 Today's artists are a bookish lot. Whether or not they actually read a great deal, their reverence for highbrow literature can approach idolatry. But the painter and sculptor Steve Wolfe has taken his bibliophilia to unrivaled extremes. With extraordinary skill and ingenuity, he creates copies of used books that are so true to their subjects that it's hard to believe that they're not the real thing.
Mr. Wolfe's magical illusionism is displayed in a lovely small show of works on paper at the Whitney Museum of American Art. Some of the 30 paintings and drawings from 1988 to 2005 in "Steve Wolfe on Paper" represent the well-worn covers of modern classics like "On the Road," "A Streetcar Named Desire" and "Waiting for Godot," almost all from his own library. They also include reproductions of old vinyl records, like "Mary Poppins" and "The Velvet Underground & Nico" and singles by Joni Mitchell and the Loving Spoonful.
Copying book covers may seem like a simple-minded idea, but the experience of Mr. Wolfe's works is surprisingly rich - visually, conceptually, psychologically and sociologically. Above all, you sense in his art a kind of monkish devotion that turns feats of technique into icons of a deeply personal religion.
Read full article at nytimes.com