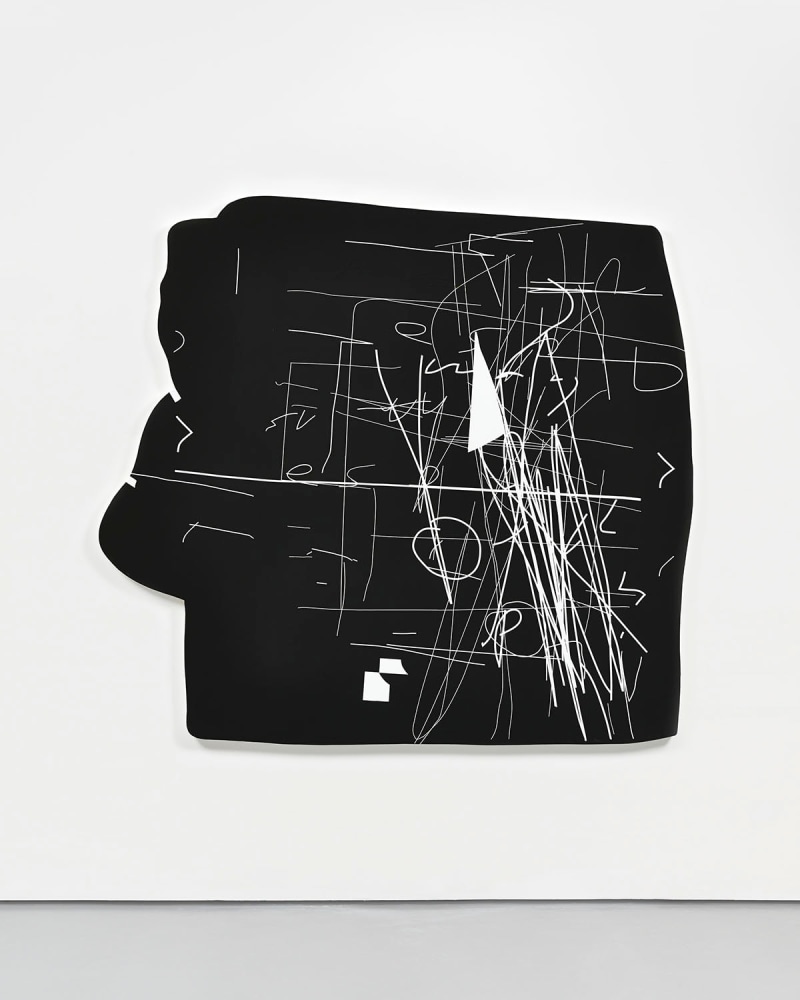 The art writer Dave Hickey once said about abstract painting that "pattern is survival." This instinct is prevalent in the practice of Jeff Elrod who I met up with at his studio in Brooklyn this summer.
BP So you just finished reading The Circle by Dave Eggers?
JE Yeah. I don't read a lot of fiction anymore. I used to love to read J.G.Ballard, but most of what I pick up these days is non-fiction. You need to check out this new Eggers' book though. It's a dystopian horror story about a girl who basically works at Google, except they don't call it that. The novel reminded me of The Shining… it's pretty chilling. It's about the culture of social media and Facebook and pumped-up interconnectivity where people record and share everything, continuously chronicling their daily life, and any bit of secrecy is considered theft… super interesting… maybe because personally I'm not that great with emailing and texting. I just have trouble keeping up. I question my "connectivity" daily.
BP Which is kind of ironic for a guy who spends so much time drawing on the computer.
JE I guess, they seem like two very different things to me. Drawing versus email, texting, and social media – those are radically different activities. BP When did you start using the computer as a tool in your own work? JE In the mid 1990s I was making abstract paintings by appropriating Super Graphic imagery like what you find on the side of a Costco: big industrial messaging, very hard edge, dumb. Usually it's an attempt to decorate bad architecture. So, in 1996, I get a part-time job at The Houston Chronicle proofing their front page. I would sit around their office in the middle of the night waiting for the editors to lock down photographs for the front page… it was an amazing job with tons of downtime. I didn't know anything about computers. My friend, Mark Allen, from The Museum School got me the job. And he basically showed me the ropes, dropping the images into the page, etc… I asked him to show me how to draw something and that was my introduction to Illustrator. I just started drawing little architectural abstractions… the weird stuff I'd see driving around Houston.
View full article at musemagazine.it