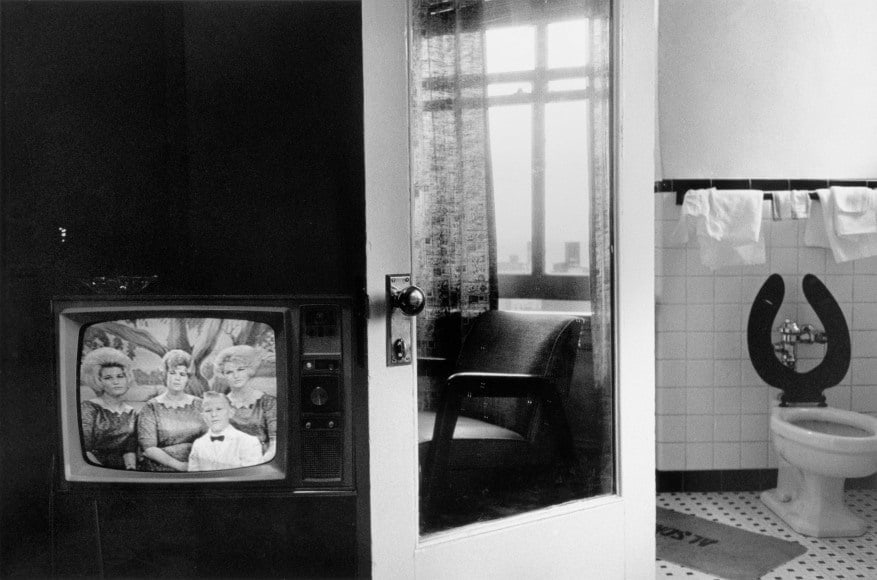 What's there left to say about Lee Friedlander? If a picture is worth a thousand words, he's said it all.
The photographer, born in 1934, is one of the living legends of American photography, influential for his seminal urban landscapes and candid portraits. Shooting since the age of 14, Friedlander refers to photography as a habit more than an art practice, a reflexive response to being in the world.
At this point, it's possible that he's seen more through the camera lens than his own eyes — or that the two have become synonymous. The same could be said for another man who has spent much of his life framing the world for the camera, filmmaker Joel Coen.
Coen has curated the latest Friedlander exhibition, "Lee Friedlander Framed by Joel Coen," featuring 70 selections from throughout the photographer's career, split between concurrent presentations at Fraenkel Gallery in San Francisco and Luhring Augustine, in New York City, with some overlap between the two shows.
Coen has also sequenced a slideshow of all 70 pictures, screening in both galleries. Coen's take on Friedlander's work is, as the exhibition title suggests, all about framing — and not the kind that goes around Friedlander's photographs, but rather the ones that appear within them.
Read full article at sfexaminer.com