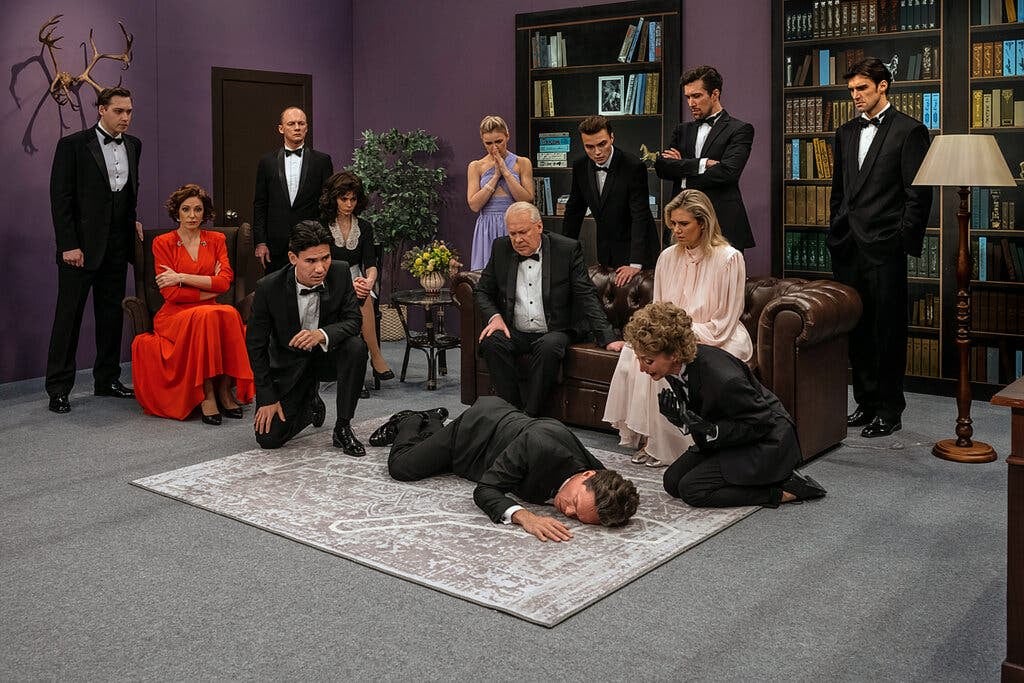 MOSCOW — A sleek new culture hub opened its doors on Saturday evening with an art event Muscovites had been awaiting for years. But the spectators at the inauguration of the vast new GES-2 museum had not come to see paintings or sculptures. They were watching "Santa Barbara."
Every day through March 22, 2022, a team of 80 actors and technicians is carrying out the vision of the Icelandic performance artist Ragnar Kjartansson by re-creating, filming and editing episodes of that American soap opera in front of a live audience at the museum. Kjartansson said he hoped the performance would be a "living sculpture" and that the 98 videos he and his team were recording would become a "history painting" for posterity.
On opening night, an audience crowded around a set that had been built in GES-2's nave, as two tuxedo-clad actors did several takes of a scene. Dramatic music indicated the arrival of a plot climax and a technician snapped a clapboard.
"It was all lies!" an actress exclaimed a few moments later, before a director stopped her and instructed her to say the line again, slower. On another stage, just feet away, a team edited the footage in real time as the public looked on.
Forgotten by many in the United States, "Santa Barbara" is a cultural touchstone in Russia, where it was a TV hit after the collapse of the Soviet Union. For many Russians, the soap opera — dubbed into Russian and broadcast from 1992 — was a first taste of American culture, and an introduction to the human face of a Cold War-era enemy.
Read full article at nytimes.com