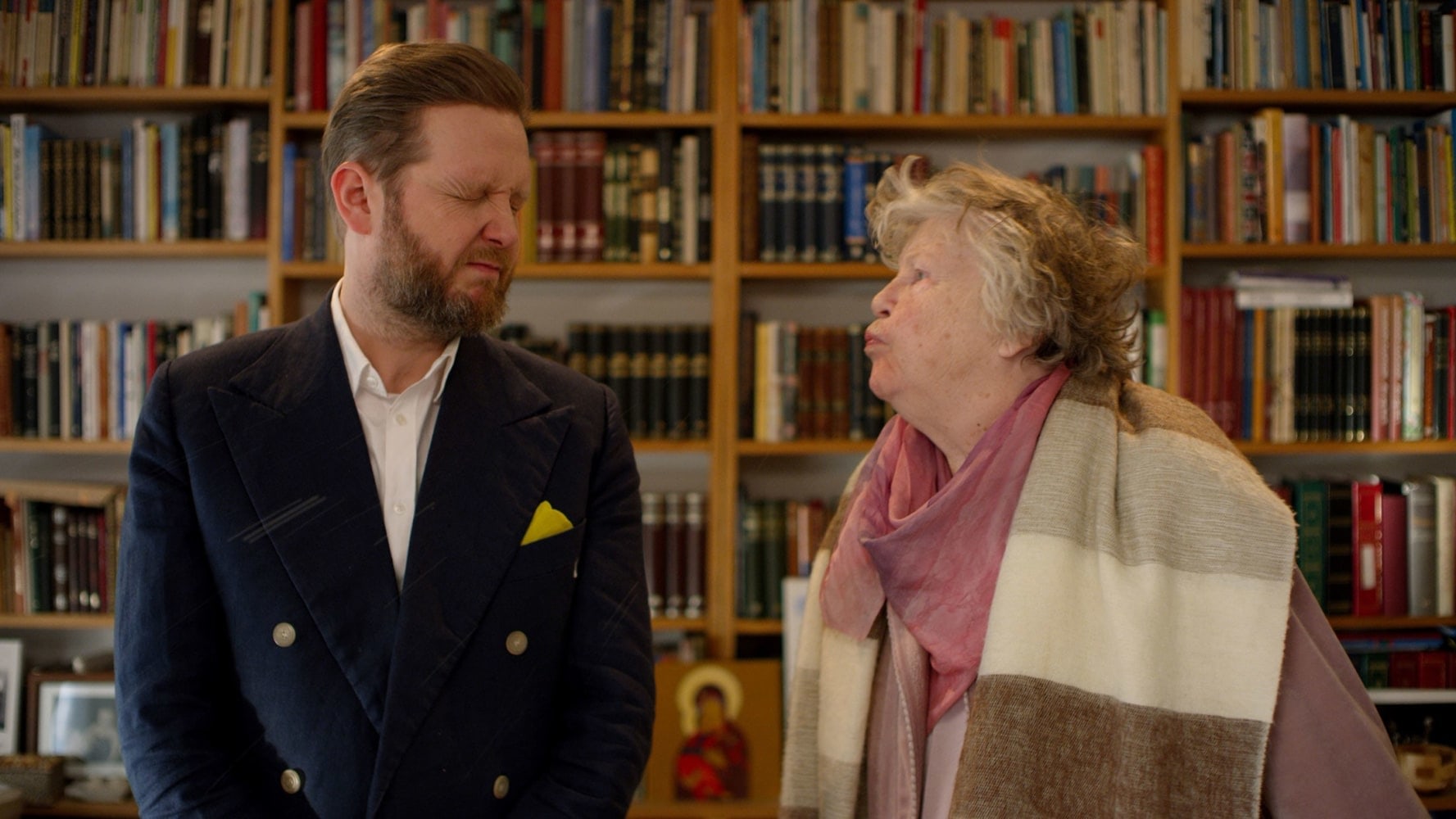 In the rarified setting of a modern art foundation north of Copenhagen, the sophisticated atmosphere is interrupted by the blast of a shotgun. The international gallery crowd seems unperturbed. After all, what's a gunshot or two when you are surrounded by the many provocations of Icelandic artist Ragnar Kjartansson? Visitors have been introduced to this exhibition at the Louisiana Museum of Modern Art by videos in which Kjartansson's own mother spits in his face.
The shots are part of another piece from 2007, made just a few months before the collapse of the Icelandic economy: A man in a winter landscape (played by the Icelandic comedian Laddi) loads his gun and shoots it aimlessly into the air. He carries his cartridges in a yellow plastic shopping bag, a reference to the Bonus supermarket chain whose owner was implicated in the financial crisis. His pointless but repeated shots punctuate another persistent sound in the gallery: the drone-like song from Mercy, a 2004 video in which Kjartansson himself appears as country crooner with slicked-back hair, repeating the lyric "Oh why do I keep on hurting you?" for more than 60 minutes.
The Louisiana Museum, located about 40 kilometres north of Copenhagen in the leafy town of Humlebaek, is a tantalizing place – both bucolic and assertive. Established in the 1950s by Knud Jensen, the heir to a cheese wholesaling fortune, it is nestled in a modernist sculpture garden set on a cliff overlooking the sound that faces Sweden, and features a big-name collection of postwar art displayed in a honeycomb of low buildings and subterranean galleries. All that is very pleasant, but the real draw is a rich program of temporary exhibitions and this summer a retrospective devoted to the Icelandic trickster is Europe's hot ticket.
Read full article at theglobeandmail.com