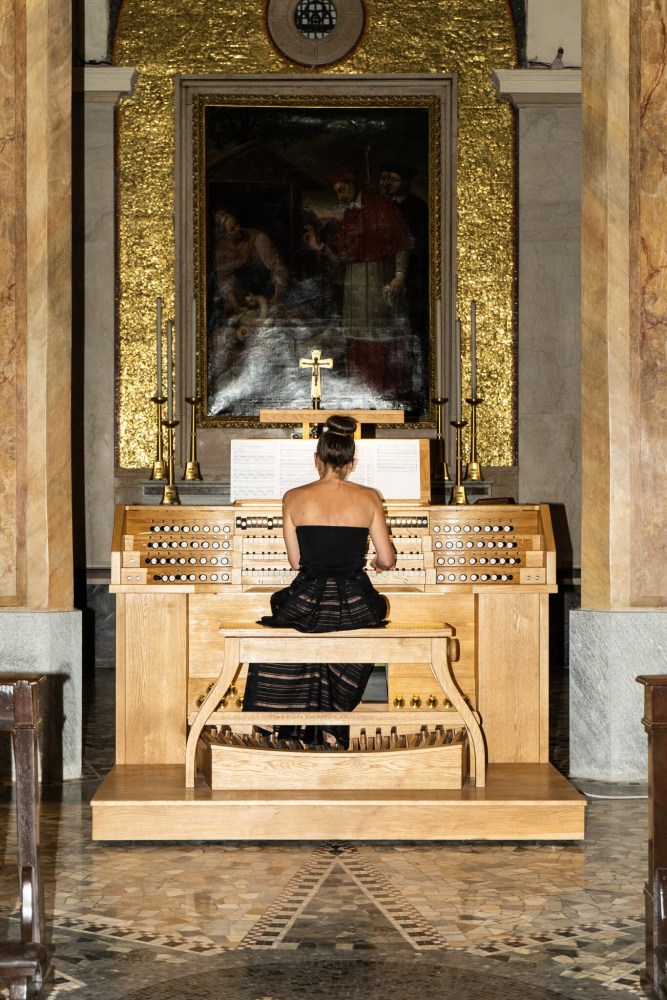 It's a gorgeous August day in a Reykjavik park, and Ragnar Kjartansson is Zooming with me by phone. Aside from frozen fish, Mr. Kjartansson is one of Iceland's most notable exports, feeding weirdly compelling performances to the global art world. Pointing his phone's lens at a nearby Roman Catholic church, he shares an oddball biographical detail: Despite being raised Lutheran, he was an altar boy in that building, for the sake of the wages but also for the ritual, he explains. There's a point to his factoid. Our pandemic has brought him to church once again.
On Sept. 22, in an old Catholic space in Milan, Mr. Kjartansson plans to unveil a performance called "The Sky in a Room." The title is taken from a popular tune, "Il Cielo in Una Stanza," from postwar Italy — "it's almost the national love song," he said — and he's hired singers to repeat it hour after hour, day after day, for a month, accompanying themselves on the organ. The song, written by Gino Paoli in 1960, is about a man so transformed by love that the walls around him seem to give way to a glimpse of the universe beyond. "It's about this kind of transformation that can happen in isolation," Mr. Kjartansson said. He feels that this speaks to our pandemic era: "It's the song of people who are elderly, today, who have been dying alone in their little, confined rooms."
The lockdown in northern Italy was one of the most stringent anywhere, and Mr. Kjartansson (his name is pronounced RAG-ner kuh-YART-un-sun) pointed out that the generation most at risk had an intimate connection to the pop song in his piece. In September, in Milan, the song's repetitions will echo the routines of confinement, even as its live performance reveals a post-lockdown universe.
View full article at nytimes.com