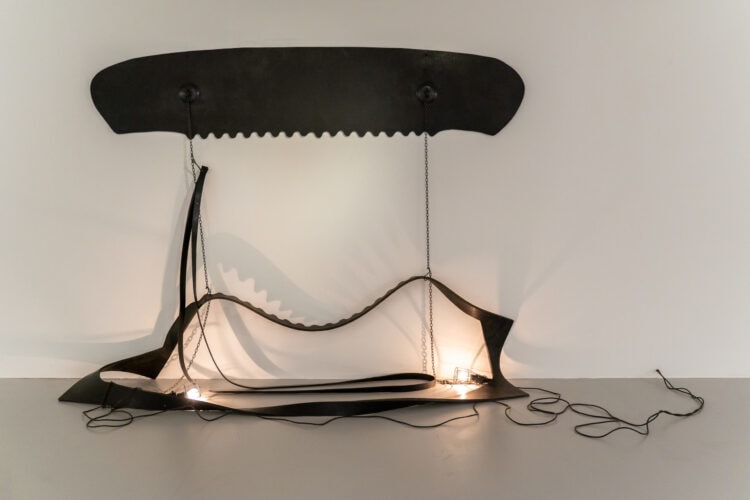 Curated by Paulo Venancio Filho, "Vê-nus" will open this Saturday (13th) at Luhring Augustine, the gallery that represents the artist since 1998; two-dimensional works predominate in the selection, which also has three-dimensional works, such as the sculpture that names the exhibition.
Starting this Saturday (13/1), New York will host the first exhibition of works by Tunga in the United States since his death in 2016. Venus, curated by Paulo Venancio Filho, who between the end of 2021 and the first half of last year was in charge of a large Retrospective of the artist, held at Itaú Cultural and at Instituto Tomie Ohtake, in partnership with Tunga Institute. The show on North American soil takes place at Luhring Augustine, a gallery that has represented Brazilians since 1998, and brings together more than 60 works, many of them unpublished. The last Tunga exhibition held there took place in 2014.
According to Clara Gerchman, co-founder and manager of the Tunga Institute collection, created in 2017, and whose director is Antonio Mourão, the artist's only son, this is a great opportunity to be able to present Tunga's two-dimensional works, according to her a stage very important in the trajectory of the Brazilian, but little seen.
"The show occasionally features sculptural works, but the bulk of it is made up of two-dimensional works. As we are working with the collection, which is the primary source, we have discovered countless phases of a very diverse set. Our mission has been precisely this: to work with unpublished material for the public", explains Clara to arte!brasileiros, adding that later this year the raisonné catalog will be launched with the two-dimensional works of Tunga, a project started in 2021.
Venancio Filho points out that the Tunga Institute insisted on taking the sculpture to New York Venus (1976), which lends its name to the exhibition, and had been seen a few times, one of them in the North American city itself; another in São Paulo. "It is a very important work in his work, and I built a whole situation around this work, with drawings from the same period, mixing recent creations with older ones", he explains. Some of the drawings present at Luhring Augustine, for example, had originally been shown in Tunga's first solo exhibition, held in 1974, at the Museum of Modern Art in Rio de Janeiro (MAM Rio).
Read full article at artebrasileiros.com