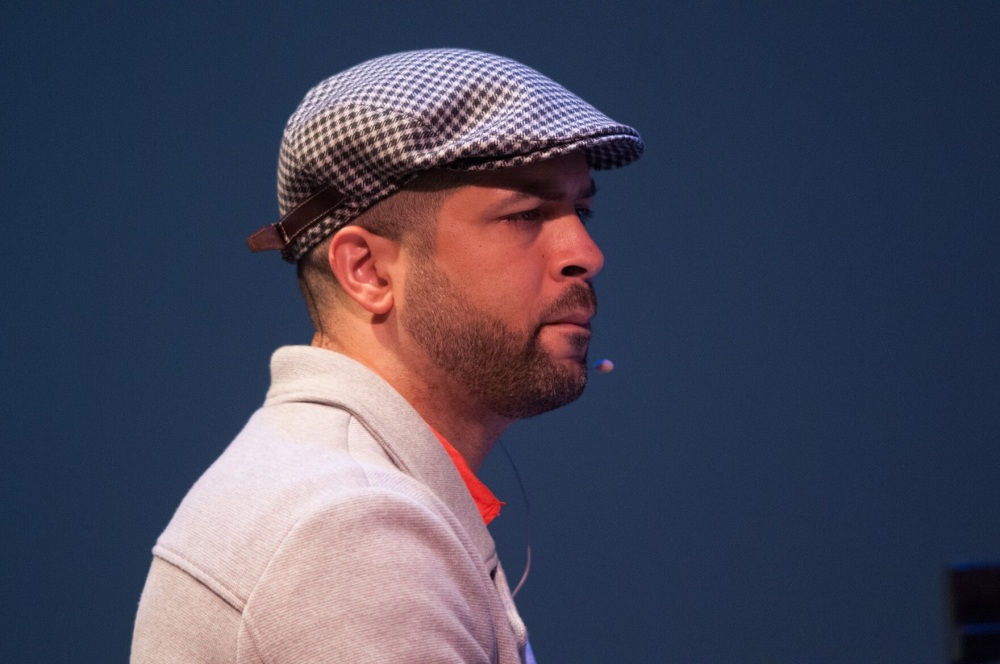 Jason Moran is so prolific and multifaceted that any attempt to summarize his career poses a daunting challenge. Now think about what it's like preparing for a conversation with him.
He's a composer, conceptual artist, educator, and public intellectual with a critical disposition — critical in the sense of challenging the status quo, while still respecting the accomplishments of his mentors. First and foremost, he's a piano player who straddles avant-garde jazz, the blues, classical music, stride piano, and hip-hop.
In other words, he's just an incredibly thoughtful person.
Moran is interested in reframing and reassessing the relationship between music, history, and place. When we spoke for this episode of The Third Story, in the spring of 2020, he was in the midst of curating an exhibition at the Louis Armstrong House Museum. Given that fact and what was happening at the time, I was particularly interested to know how he was dealing with social distancing and isolation.
Our conversation is both a snapshot of that moment in time and a sweeping consideration of many of the larger themes in his work. Among other things, he talks here about coming up in Houston among a generation of jazz innovators; the idea of truth versus passion; promoting the "Freedom Principle"; America's unfortunate way of forgetting the past; what it means for African American musicians to move freely "from the stage to the table"; the power dynamic within choosing repertoire; what Thelonious Monk and KRS-1 have in common; what we still have to learn from Louis Armstrong; and what it means to be the "personal embodiment of your history."
Listen to the full episode at wbgo.org