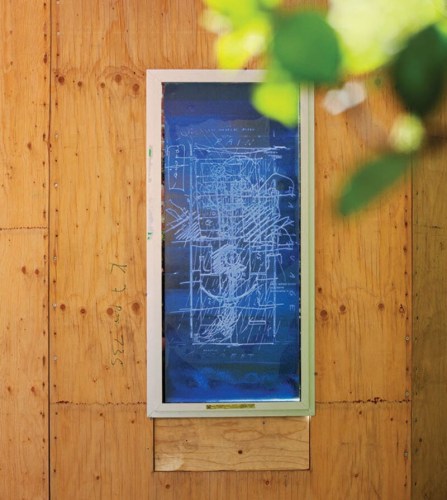 California's water crisis has been in the making ever since settlers forced Native people off their ancestral lands and set the region on a rampant path of farming and industrialization. Once this monumental engineering of the landscape had begun, the twentieth century saw no limits to diverting rivers, building dams, reservoirs, and hundreds of miles of pipeline for routing water to growing cities. Today, add climate change, drought, and diminished snowpack feeding the watershed to poor policy, agricultural overdraft, waste, and pollution. Viable solutions, along with a change of public attitude, are urgently needed.
Lauren Bon—artist, activist, and cofounder of the Metabolic Studio—spearheads Bending the River Back Into the City (2018), a radical intervention on the battered LA River, twelve years in the making. For a precursor project, Not a Cornfield (2005–06), the collective laid ninety miles of irrigation pipe, cleansed the soil, and planted corn sourced from and returned to the Native community in the precolonial watershed of Yaangna.
Fellow LA resident and artist Oscar Tuazon opened the doors to his Los Angeles Water School (LAWS) this past fall. LAWS is one in a series of sustainable modular structures designed to serve as spaces for community mobilization and education about water. Tuazon is also known for public sculptures utilizing sections of water pipeline, which allow viewers to physically inhabit the infrastructure that's normally hidden from sight but makes our faucets run.
Bon and Tuazon first met at a recent event at Tuazon's LA Water School and recorded this conversation at Bon's Metabolic Studio a few days later.
Read full article at bombmagazine.org