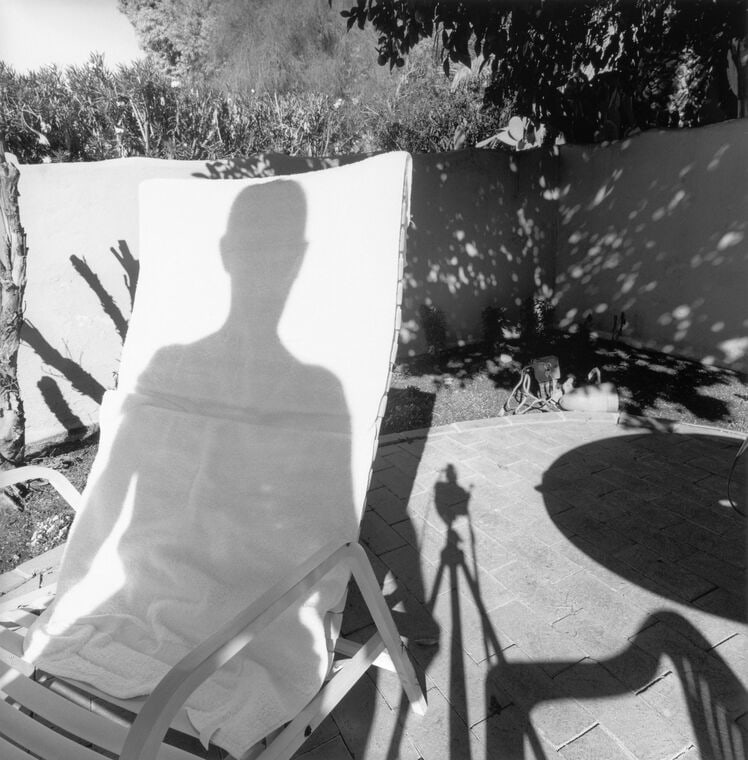 Collaborating with the cinematic photographer, the filmmaker Joel Coen is staging shows of Friedlander's work on both coasts
Lee Friedlander is the perfect artist for these fractured times. Over the course of six decades, he has quietly crisscrossed America by car to capture sly, revealing, look-again black-and-white images of what he's called the country's "social landscape."
There's his portfolio of road signs and storefront signs, jewels of found poetry discovered on abandoned diners in Iowa, or the lonesome parking lots in western Canada and points in between. And there's his haunting series of streetscapes that brim with poignancy—such as the businessman, for instance, glimpsed through a storefront window, slumped face down on his desk.
Over and over, it's impossible not to be ensnared by the mystery Friedlander's images conjure as well as the questions they raise and the emotions they spark. Over and over, you find yourself compelled to create a narrative for the image. They feel like stills from a lost film, a masterpiece we long to see the rest of. They are … cinematic. In all the right ways.
So it seems only right that Joel Coen, one of the great filmmakers of the last 40 years, a director blessed with his own unique view of the world as seen in works such as Barton Fink, Fargo, and other films he's created with his brother, Ethan, would be drawn to collaborating with Friedlander for a new bi-coastal exhibition of his work, at the Fraenkel Gallery, in San Francisco, and Luhring Augustine, in New York.
Read full article at airmail.news