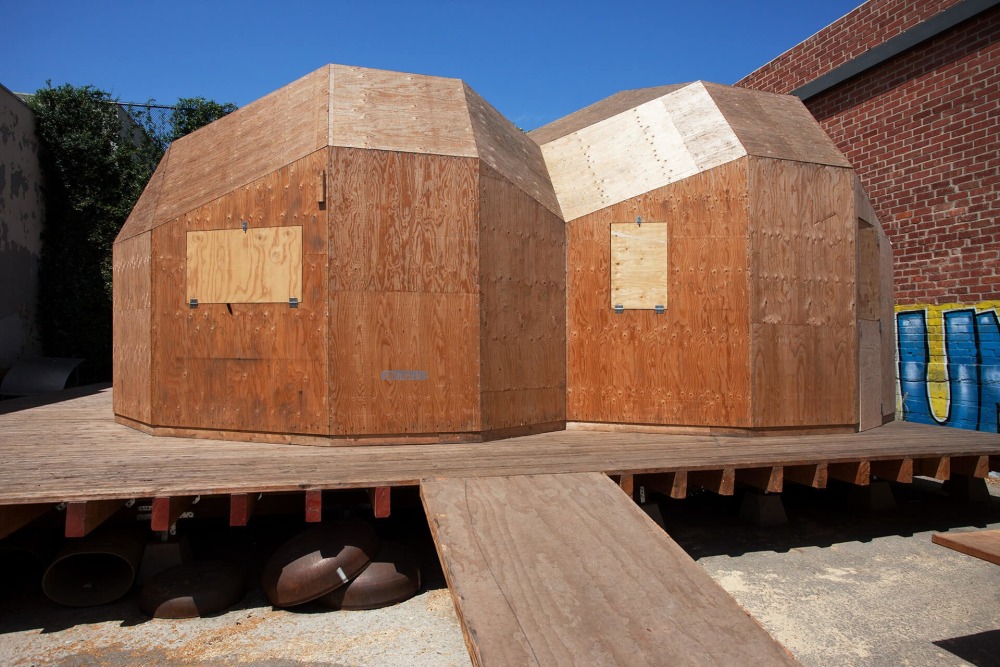 In an interview with STIR, the Los Angeles-based artist talks about his installation that was conceived as a building on the move, and focuses on the preservation of Great Lakes.
Artist Oscar Tuazon likes to engage different methods of construction – he frequently uses wood, concrete, glass, steel, and piping as materials to create structures and installations. His works have roots in minimalism, conceptualism, architecture and have a direct relationship with both the site in which they are presented, as well as with their viewer, often through physical engagement and activism.
Based in Los Angeles, United States, Tuazon has exhibited widely across the world; his Los Angeles Water School (LAWS) and the Zome installations are a platform to engage people in dialogue concerning environment and water. His works showcased at the MSU Broad Museum, Michigan State University (2019); in the Place Vendôme, Paris (2017); and at the Art Basel (2016) created not only an artistic fervour towards communal spaces but also produced an ecologically and environmentally-sensitive architectural product.
One of Tuazon's most ambitious projects as part of LAWS is an architectural installation, titled Zome Alloy, a hollowed wooden structure consisting of 11 traversable polyhedral units, or zomes. Three zomes have been erected outdoors in Los Angeles, where they function as the artist's studio, and two zomes act as shelter at Camp Makwa in Minnesota, an active protest site against a proposed oil pipeline. Tuazon refers to each zome site as a 'Water School', as the structure becomes a hub for discussion and education about the environment in which it is located. The installation is modelled after the Zome Home, a solar powered house in Albuquerque, New Mexico, designed by innovators Steve and Holly Baer. The zome's modular structure affords a flexibility that allows Tuazon to replicate, modify, and adapt his work according to renewed contexts. After its public presentation during Art Basel 2016 in the city's Messeplatz, Tuazon's Zome Alloy was broken up into clusters and installed at different locations in the United States. A permanent, public 'Water School' is also being planned in Nevada to bring art and awareness towards water.
Read full article at stirworld.com