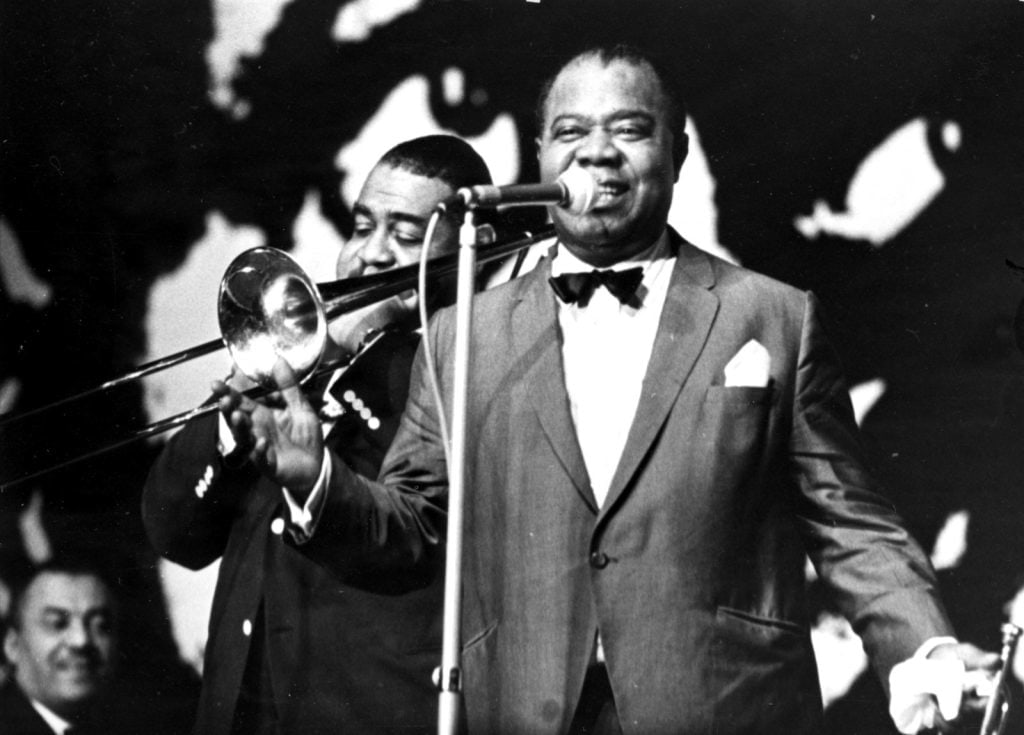 Jazz pianist Jason Moran is co-organizing the show, which tackles the tensions at play in the early 1960s, as well as the power of music.
The year 1965 marked a turning point for art and culture in East Germany, when the ruling Socialist Unity Party decided to take a hard line against the "nihilistic" and "pornographic" Western influences in East German theater, music, art, and literature, effectively banning films, records, bands, books, and various artists from appearing in public.
Jazz, however, was a tricky subject. While technically stemming from a Western capitalist country, the genre sometimes got a pass from officials behind the Iron Curtain on account of its African-American roots and the context of oppression. But it was on a case-by-case basis, with the GDR's party line often oscillating between total rejection of the genre and tacit acceptance.
The jazz legend Louis Armstrong's 1965 tour of East Germany is an example of the latter—it was an event that would later prove influential for a burgeoning and youth-infused East German jazz scene. A new exhibition at Das Minsk, a privately funded museum that opened on the outskirts of Berlin last year in the former-East German city of Potsdam, takes Armstrong's famous tour through the Eastern Bloc as a point of departure.
Read full article at news.artnet.com