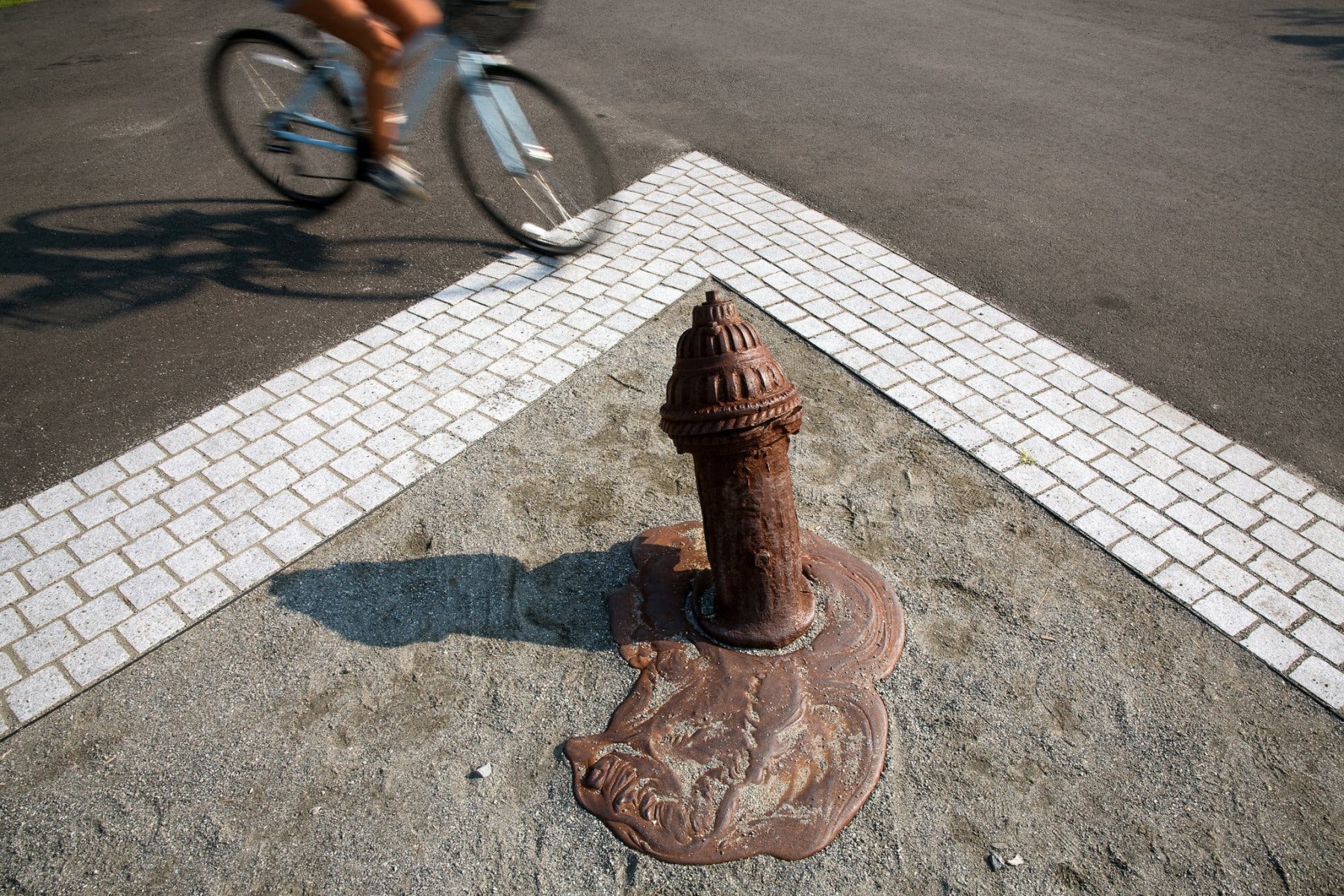 There is a lot of art on Governors Island, much of it mounted in buildings along the waterfront or the bright yellow houses in Nolan Park. Past years have included ambitious installations of monumental sculpture by Mark di Suvero, as well as Allison Smith's "Muster," a mock-military gathering inspired by the island's history. This is the first year of a new public art program headed by Tom Eccles, and it features four sculptures by Mark Handforth that fit in well with the island's increasing move to becoming a Colonial Williamsburg-type family playground.
In Liggett Terrace, a short walk from Yankee Pier and the Brooklyn ferry, is "Yankee Hanger" (2013), a giant aluminum copy of a wire clothes hanger, only this one is coming undone and flopping to the ground. Also in Liggett Terrace is "Painted Phone" (2013), a large, cast-aluminum telephone receiver painted blue and hung from a bronze tree and near that is "Weeping Hydrant" (2013), a cast-iron fire hydrant that looks as if it's melting. (It also unmistakably conjures a flaccid phallus.)
Mr. Handforth's sculptures recall Pop monuments by Claes Oldenburg and Coosje van Bruggen, visual jokes by artists from the Surrealists to Banksy, and sculpture that incorporates the melting and mash-up effects of digital culture.
Read full article at nytimes.com