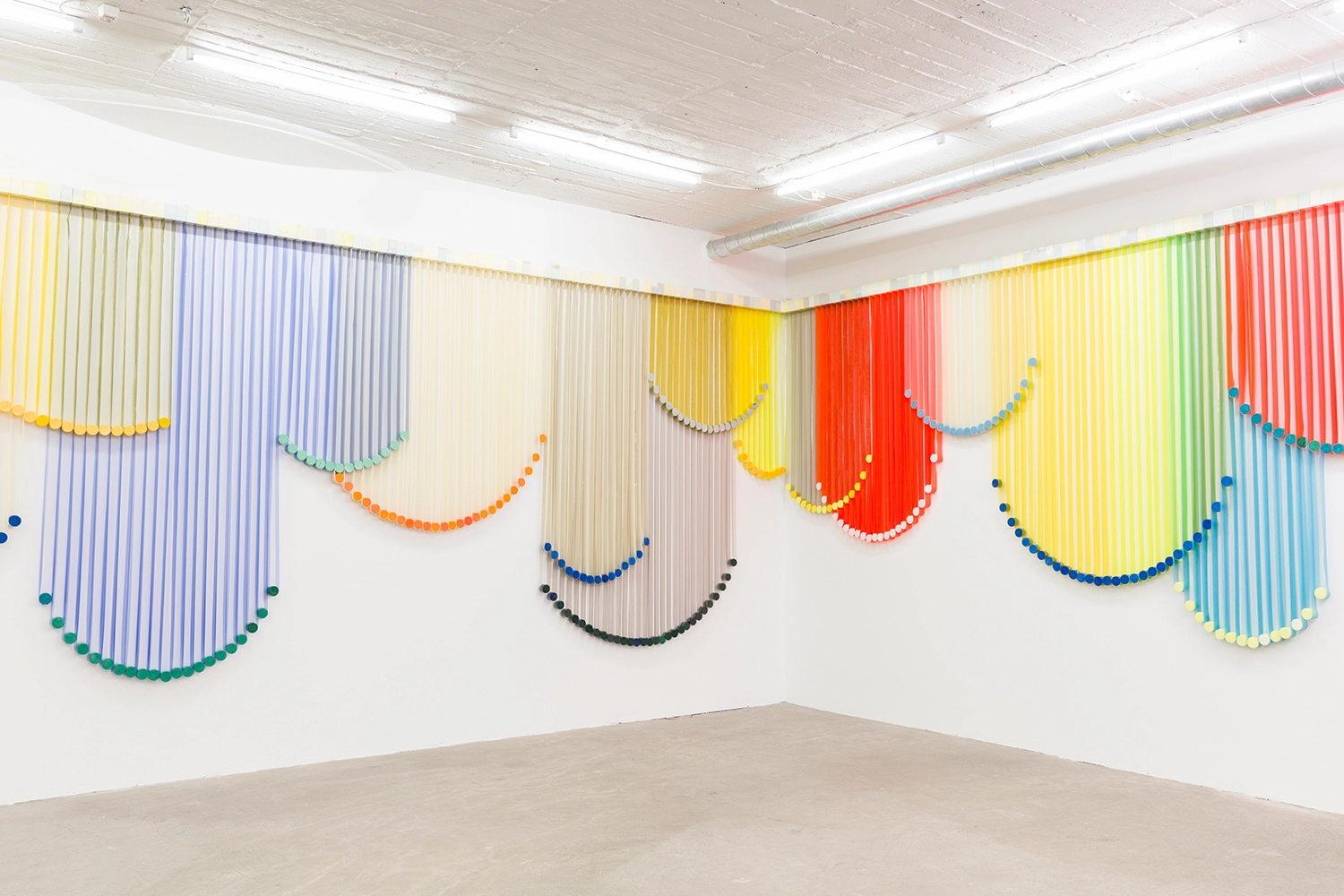 The walls of Eva LeWitt's studio are lined with sheets of graph paper. Most have seemingly random numbers and letters printed across them, like a secret code. In fact, they're instructions—a way of plotting out patterns that will eventually manifest themselves in one of the artist's post-minimalist sculptures, which she creates from commonplace materials like latex, vinyl, and acetate.
If the words "artist" and "instructions" bring anyone in particular to mind, it's almost certainly Sol LeWitt, the pioneering late minimalist and conceptual artist who also happens to be Eva LeWitt's father. But a penchant for preparing art projects with strict internal logic is one of the only similarities between the practice of the older artist and his daughter, who has carved out an impressive career of her own in a relatively short time.
Where Sol LeWitt's work is all about divorcing the image from the hand of the artist, Eva's is about using her own touch to transform mass-produced materials into delightful tableaux—turning commercial plastic, for example, into a theatrical curtain that looks straight out of a storybook.
"I wanted to get away from the meaning of the manufactured, to transform it into something that you wouldn't have those associations with," LeWitt says. She's sitting at a long table in her railroad-style studio on the Lower East Side. The space, located on the ground floor of a building her family has owned for decades, used to house an accordion store called The Main Squeeze. Her father's longtime studio on Hester Street is just around the corner.
Read full article at artnet.com