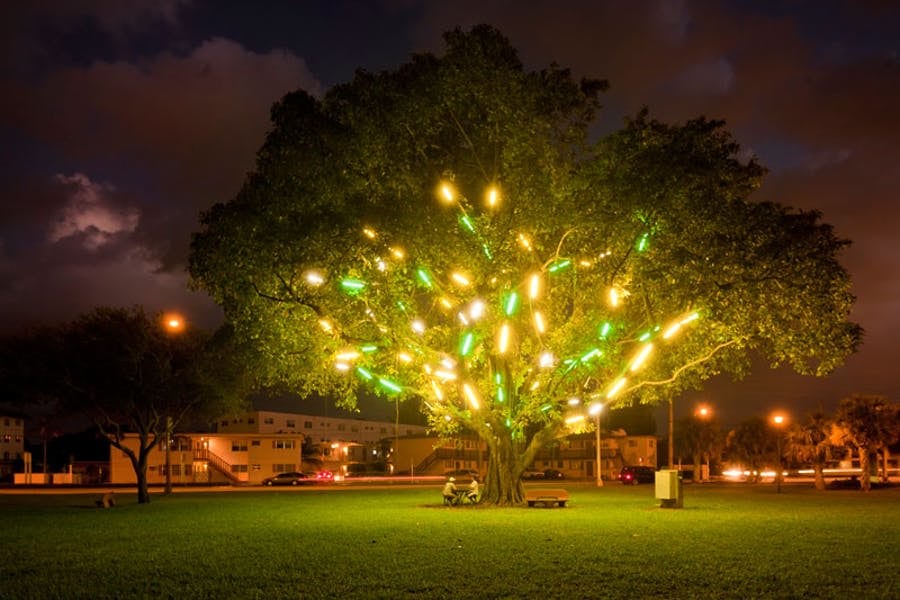 As his latest work goes on display in the sculpture garden at the ICA Miami's new home, sculptor Mark Handforth talks to Apollo about the city's thriving art scene and why he's so committed to the idea of public sculpture
Your new sculpture, Dr. Pepper, is among the first commissions for the sculpture garden at the ICA Miami's new building. What does this commission mean to you?
The whole notion of having the ICA is exciting – it's become a place for talks and discussions, attracting a young crowd of artists, but also people who are intrigued, who are thinking. It's a privilege to be put in the middle of all that, which is where you want to be, I think, as an artist. You don't want to be stuck in some kind of weird historic situation outside of everything.
The mission of the ICA is very important – this idea of being free and being open, an institution that hopefully all kinds of people will move through. If you're someone like me who's very interested in the idea of public art, it feels like a mix between an art gallery and a public space – particularly the garden area, which is really open. With the clear glass walls, the courtyard almost gets sucked right into the building. It struck me as a fascinating place to be.
How has the urban context of Miami informed this work?
I wanted it to function at day and at night. Miami is a city that really keeps going at night, partly because of the climate – it cools down – and partly because the culture is just a very day-and-night culture. The piece is a sort of industrial structure that has hanging lines of light – you take a kind of star form, but it's a looping, twisted metal structure that becomes a hanging mechanism for these night lines, as if a star is a construction. A star is a kind of mental construction, right?
I also wanted the piece to have quite a lot of attitude of its own, an almost post-punk attitude, with a character that would hold its own in this formal context. It's meant to draw you towards it, which is also why it stands alone and why it's so different from each side. Sculpture operates in this odd space, where you have objects physically standing in the landscape that aren't quite real and aren't quite surreal – I want this piece to embrace that weirdness of function.
Read full article at apollo-magazine.com