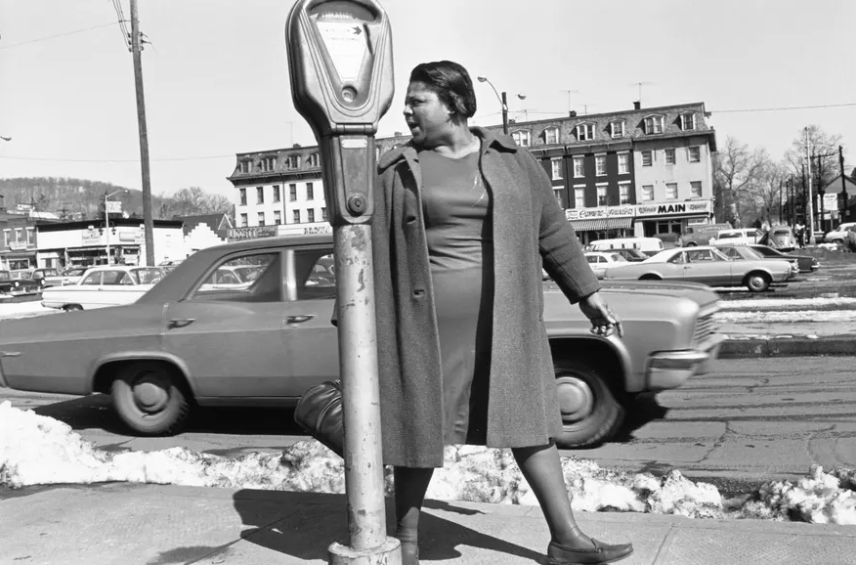 The celebrated film-maker, one half of the duo behind Fargo and No Country for Old Men, saw something of himself in the work of the American photographer. Now he's curated a new book and exhibition
The actor Frances McDormand, who was present when her husband, the film-maker Joel Coen, first met the photographer Lee Friedlander, was struck by their immediate rapport. It was rooted, she writes in her afterword to a new book, Lee Friedlander Framed by Joel Coen, in "a familiarity that comes from their lifetimes of singular and eccentric visions".
At 88, Friedlander is 20 years older than Coen, and has been looking at the world in his off-kilter way since he first picked up a camera, aged 14. His subject matter is extravagantly wide-ranging, from busy streets and deserted parking lots to the gloomy interiors of motel rooms and shadowy self-portraits, but his style is unmistakeable. "I'm still shooting the same subjects when I go out west," he said recently. "The more jumble, the better I like them – if they work."
Against all the odds, though, even the most jumbled or fragmented Lee Friedlander photograph works. His approach has often been described as "cerebral", an acknowledgment of the fierce compositional rigour that imposes order on what, in lesser hands, would simply be chaotic. Revealingly, Coen was drawn "more to his beautifully strange sense of composition than to any specific subject", which will no doubt make the resulting book fascinating to Friedlander devotees, but may not be the best place to start for anyone unfamiliar with his vast and challenging archive.
It was Friedlander's gallerist, Jeffrey Fraenkel, who, having befriended Coen and McDormand during the pandemic – they live in adjacent towns in Marin County – suggested that the director might curate a show of the photographer's work. "I thought Lee was ripe for an outside approach, and inviting a film-maker seemed like the way to go," Fraenkel told the New York Times. "Anyone who's seen Joel's movies knows he has a special eye for images." When the pair met, the chemistry was such that both artists felt as if they somehow knew each other.
Read full article at theguardian.com