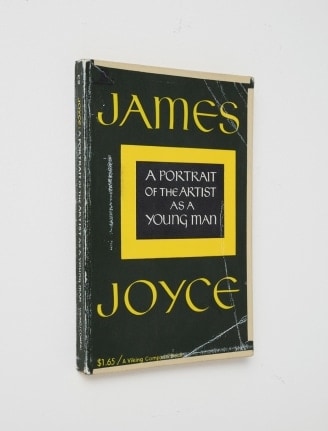 Steve Wolfe, an internationally renowned artist whose best-known works are books — or are they? — died last month at his home in San Francisco. He was 60.
A painter and sculptor, Mr. Wolfe brought a postmodern sensibility to the venerable tradition of trompe l'oeil, in which a work seeks to trick the eye by lending the illusion of three dimensions to a two-dimensional surface.
His preferred subject matter was books, singly and by the boxful, their creased, age-stained, sometimes Scotch-taped covers exuding companionable familiarity: "The Autobiography of Alice B. Toklas," by Gertrude Stein; "Farewell, My Lovely," by Raymond Chandler; James Joyce's "A Portrait of the Artist as a Young Man"; the emblematic "Remembrance of Things Past," by Proust; and the perhaps even more emblematic "Speak, Memory," by Vladimir Nabokov.
But though Mr. Wolfe's screened-printed jacket designs and typefaces impeccably recreated those of the original volumes, his books were not books but paintings — playful, thoughtful one-offs designed to be hung on gallery walls.
As such, they became potent emblems of nostalgia, binding up (although they had no bindings) wistful longing for the beloved bibliographic companions of years gone by.
Read full article at nytimes.com