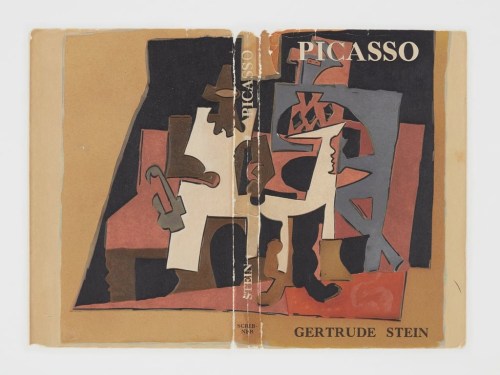 Steve Wolfe, an artist who died last year at 60, was known for the small, select library of trompe l'oeil books he created. From his first solo show in 1989, Wolfe's sculptures and wall pieces were all-but-perfect replicas of worn, well-used copies of modern classics and artist monographs and catalogs — usually his own — tweaked to within a hair of the original. Initially anonymous and ordinary in appearance, these copies become exquisitely personal as you grasp the level of skill and commitment required to make them. They are labors of love.
That love permeates "Steve Wolfe: Remembering Steve," a memorial exhibition at Luhring Augustine. It is the first show of the artist's work in New York since 2009, when the Whitney mounted an exhibition of studies for the books, and the first show since 2003 to include any of the book pieces themselves. The writers here include Leo Tolstoy and Henry James, James Joyce and Gertrude Stein, and Allen Ginsberg and Jean Genet. The catalogs feature the work of Pollock, Warhol and Walker Evans. Also included are a few of Wolfe's trompe vinyl records, among them Patti Smith's "Horses," an LP, and the 45-r.p.m. single of the Beatles' "Help."
Seen together, these works form a poignant self-portrait. The show opens with Wolfe's rendition of Joyce's "Portrait of the Artist as a Young Man," its green cover gently creased, like aged skin. It pays tribute to the various writers and artists, many of them gay, who, it seems safe to say, formed Wolfe's understanding of himself as an artist and as a gay man.
Read full article at nytimes.com