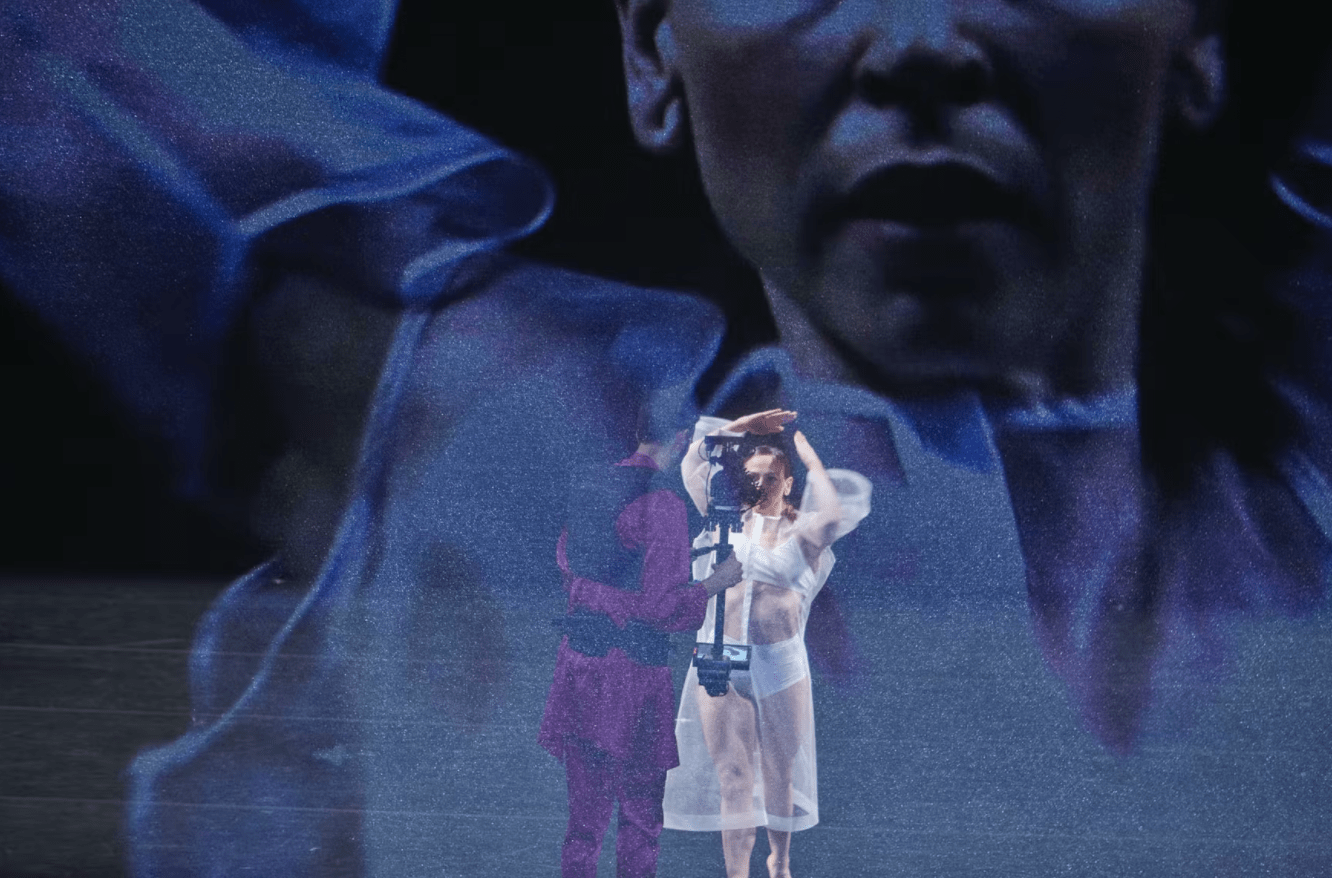 Curatorial Assistant Mary Coyne considers the politics and beauty of exploring the fourth dimension in Charles Atlas, Rashaun Mitchell, and Silas Riener's Tesseract, a co-commission by the Walker Art Center and EMPAC (Experimental Media and Performing Art Center) that premiered at the Walker March 16–18, 2017 as part of Merce Cunningham: Common Time.
Can formalism be a type of politic? I returned to this question while witnessing three performances of Tesseract, a collaboration between film artist Charles Atlas and choreographers Silas Riener and Rashaun Mitchell. Through an edited 3D film and live performance/live video component, Tesseract expands the limits of its media by adding additional dimensions: a film, typically two dimensions, becomes three, the live performance, usually three dimensions, becomes four. Tesseract is about geometry, or rather using geometry as a method for establishing an alternative futurism that exists in parallel to our current reality.
In geometry, the tesseract is the four-dimensional analogue of the cube; the tesseract is to the cube as the cube is to the square. Just as the surface of the cube consists of six square faces, the hypersurface of the tesseract consists of eight cubical cells. In other words, the tesseract requires an assumption of four dimensions. I viewed Tesseract after conversing, as many of us have lately, about what type of work "should" be made, shown, and viewed right now and how art can be political simply by existing. Tesseract is political in the ways in which the best theories are, by creating and applying a methodology that offers an alternative to lived experience.
Read full article at walkerart.org