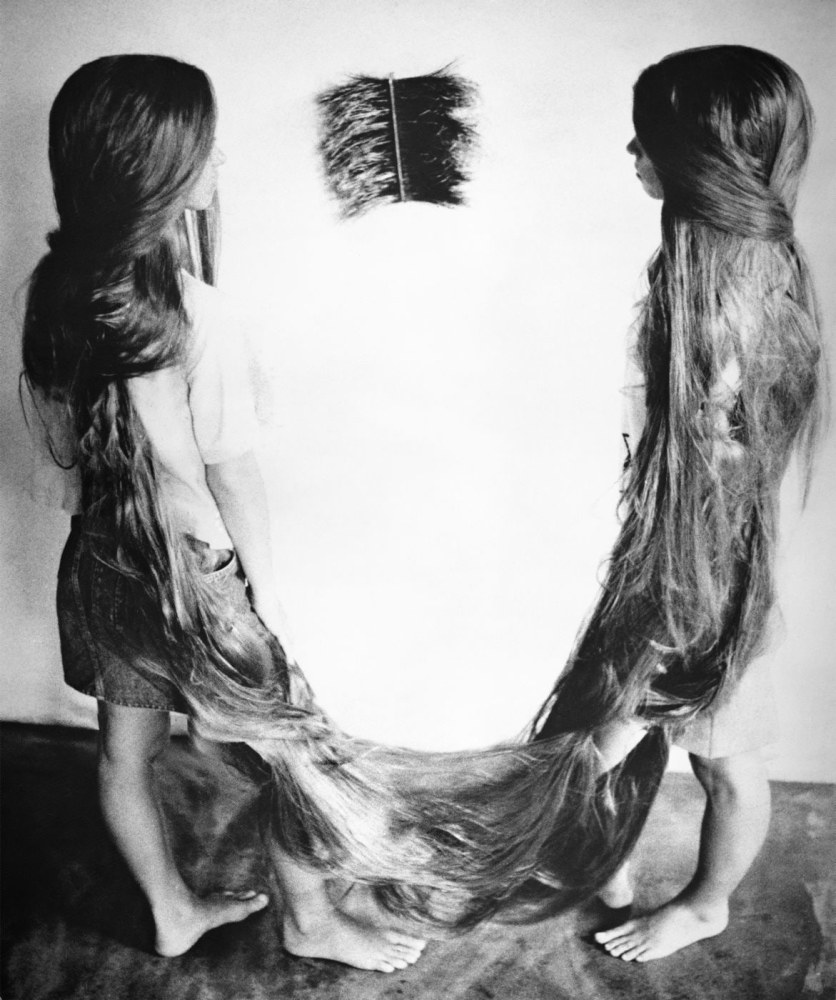 Tunga, one of Brazil's best known and important contemporary artists, died yesterday afternoon of cancer-related causes. He was 64.
Known for his work about the body and its relationship to its surroundings, his groundbreaking 1984 work Xifópagas Capilares (Siamese Hair Twins) was recreated at Frieze London 2015, while concurrently two of his galleries Franco Noero, Turin, and Luhring Augustine, New York, both showed retrospective presentations of the artist's work.
To honour Tunga's career we revisit Brazilian curator, writer and Artistic Director of Museu de Arte de São Paulo, Adriano Pedrosa's, wonderful review from frieze issue 48, of the artist's exhibition, 'Lúcido Nigredo', across Galeria Luisa Strina and Galeria Milan, São Paulo, Brazil in 1999.
'Lúcido Nigredo'
Galeria Luisa Strina and Galeria Milan, São Paulo, Brazil
Tunga's work is ultimately ungraspable. No matter how studiously and diligently you try, you can't seize it or hold it firmly and entirely in your hands or mind. The work lures and deceives, slipping through your fingers, falling through the cracks, setting up tricks and traps. It is circular and labyrinthine, visual and literary; it pours, flows, bursts, explodes, hides and reveals itself; digs out new and old meanings, sustains and grounds itself on true and false facts and evidences. Having understood and accepted these a priori conceptual and structural underpinnings, the work demands an approach which traces critical and poetic paths and points of contact and friction. In this respect, it is copious and generous.
The Rio de Janeiro-based artist's last solo show in São Paulo, 'Lúcido Nigredo', took place in two galleries. The title is, not surprisingly, enigmatic. Enigma is a key concept for Tunga, which he employs not in order to hide or disguise meaning, but to create a space where certainty is constantly resisted. The expression Lúcido Nigredo references 'lucid', evokes segredo (the Portuguese word for secret) and negro (the Portuguese word for black); it sounds like a first and last proper name or a strange chemical composition and links the colour and not-colour scheme (black and transparent glass) that dominates both shows.
Read full article at frieze.com